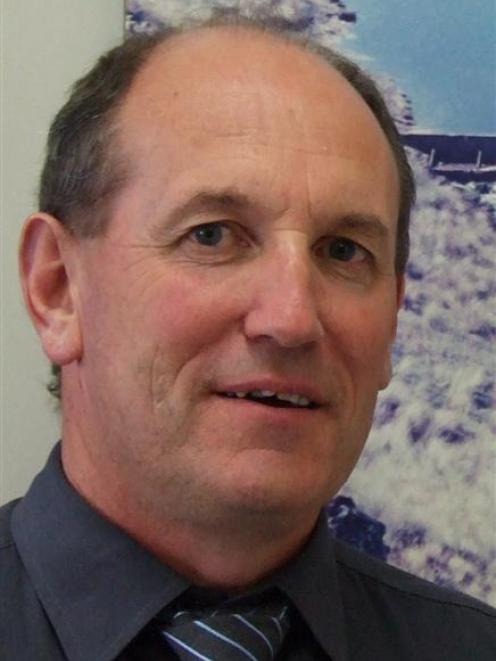 The flow-on effect of being an expert on dams has taken Alexandra engineer Peter Mulvihill to the World Water Forum in Turkey and back home to be honoured by his peers in this country, all in the past week.
Mr Mulvihill (51) was in Istanbul last week, taking part in the forum, which was the world's largest water-related event.
More than 20,000 people attended, and that included government ministers and officials from around the world, representatives of UNICEF and international water, food and agriculture agencies.
This week he was back at work as asset manager for Pioneer Generation, based in Alexandra.
He attended a function in Wellington at the weekend, to celebrate being made a Fellow of the Institution of Professional Engineers New Zealand (IPENZ).
IPENZ is the body which represents professional engineers from all disciplines in this country.
"Becoming a Fellow is an honour bestowed by one's professional peers on high achievers who have made a difference to the engineering profession," IPENZ chief executive, Andrew Cleland said.
"More often than not, a Fellow's contribution to the profession also benefits New Zealand as [a] whole, as the work of engineers impacts in New Zealand society," he said.
Mr Mulvihill's honour recognises his contribution to dam safety and the leadership roles he has taken in this country and overseas on large dam organisations.
Large dams are defined as being more than 15m high.
He was the first New Zealander elected as a vice-president on the International Committee on Large Dams.
Eighty member countries make up the committee and last year he was elected one of its six vice-presidents, representing Africa and Australasia.
"I was nominated by South Africa for the post of vice-president and had to go through an election at the meeting in Bulgaria last year," Mr Mulvihill said.
"I'm enjoying the challenge, the chance to tour a lot of very interesting countries and of course, the opportunity for personal development.
It's a privilege and I'm very fortunate to have the opportunities I've had."
The committee was the leading technical organisation in terms of dam engineering and his involvement focused on the environmental and social impacts of dam structures and reservoirs.
The World Water Forum aimed to raise the importance, awareness and understanding of water issues and propose solutions to address global challenges.
The logistics of organising the event, the security measures and the number of people involved was mind-boggling, he said.
"However, being part of such an event certainly gives you a broader view of the impact of water issues and also makes you appreciate how lucky we are in New Zealand."
Being made a Fellow of the IPENZ was humbling.
"It's an honour, especially being recognised by your peers."
Pioneer Generation is a trust-owned company which owns, operates and maintains 12 power stations throughout Central Otago and Southland.
It evolved from Central Electric Ltd, which was broken up through power sector reforms in the late 1990s.
Many of the small hydro electric power schemes owned by the company were developed in association with gold-mining, dredging and irrigation companies, providing the only source of electrical energy to the region until connection to the national grid in 1957.
Mr Mulvihill has been in the industry for about 30 years, the past two decades with the Otago Central Electric Power Board and then Pioneer Generation.
In that time he has worked on several hydro dam refurbishment projects and also on the Horseshoe Bend hydro electric station on the Teviot River, which began operation in 1999.
He co-ordinated the national dam safety guidelines and also worked on developing a new dam safety regulatory regime.