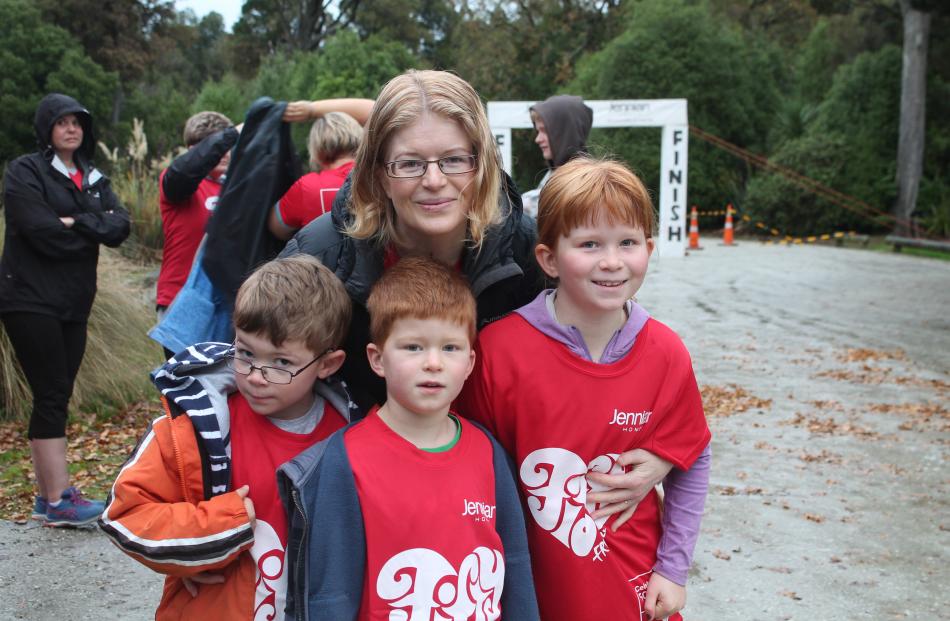 Hundreds of people in Oamaru, Invercargill and Queenstown spent their Mother's Day morning walking or running for a good cause.
Held in 28 centres throughout New Zealand, the annual Jennian Homes Mother's Day 5km Fun Run and Walk is designed to raise awareness of heart disease in women, which claims the lives of more than 3000 women in New Zealand every year.
In Oamaru, race director Craig Gallagher said the 72 participants who turned out yesterday showed an "amazing uptake" in the North Otago town for the Heart Foundation.
Waitaki Community Recreation Centre manager Diane Talanoa led a short warm-up at Friendly Bay before counting down to the start of the fun run at the nearby Oamaru Creek penguin reserve.
Participants walked or ran along the harbour's edge to the Oamaru Blue Penguin Colony before looping back on the two-lap course in Oamaru Harbour.
In Invercargill, about 250 people took part in the event, which was held at Thomsons Bush.
Jennian Homes Southland managing director Carl Hamilton said it was an opportunity for mothers to enjoy their special day while supporting the Health Foundation.
Invercargill resident Rachel Strang said her daughter Ella had suggested the family do something different this Mother's Day.
"We are all together, having fun and helping a really important cause."
At Lake Hayes, near Queenstown, about 50 people took part, including many children and some equally enthusiastic dogs.
The course began at the Lake Hayes Pavilion and followed the lakeside track for 2.5km before participants turned around and retraced their steps.
The Heart Foundation celebrated 50 years last September.