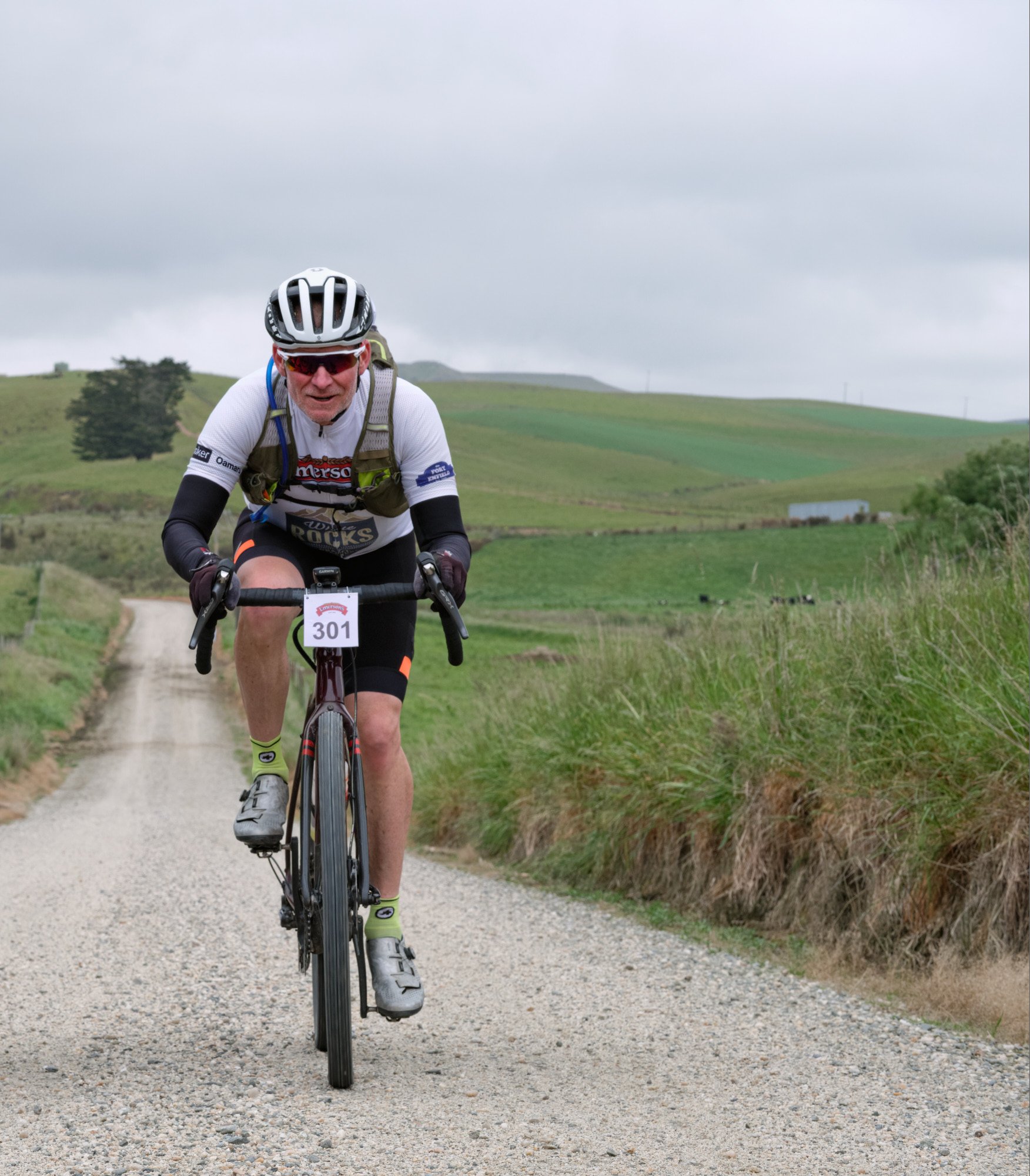 Peter Oakden believes he is the world's most stubborn man.
But the Karitane man says when you have Parkinson's disease ''it's good to be stubborn ... It forces you to do things''.
One of those things it is forcing him to do is the White Rocks Gravel Adventure cycle event in Waitaki on Sunday - except he will enjoy nearly all of it.
The passionate cyclist placed 10th in the inaugural White Rocks event in 2019 on a normal bike but will be hopping on an e-bike this year as Parkinson's makes cycling more challenging.
But he was determined not to let it keep him away from his bike, he said.
Mr Oakden (57) was diagnosed with Parkinson's disease in 2018, but believes he could have had it since age 50 as he ''never felt right'' after returning from cycling in Europe.
Cycling had been a ''cornerstone'' in his life - he had coached top-level athletes and won the 1996 Otago Cycling Championships.
''Cycling's really good for my Parkinson's - I know it is. It is difficult, but it's doing something - it's better than doing nothing,'' Mr Oakden said.
''That's the thing with Parkinson's, it's really made me evaluate what I get out of things but also make the most of what I've got, because it's a progressive thing.''
Parkinson's disease had made him ''slow down'' - he used to be a stickler for time, and now he was always late. But it had made him shift his ''goal posts'' and look at the bigger picture, he said.
''You've just got to find the positives in stuff that you do. If things aren't working out ... you've got to look at what you've learnt and how to be better at it.''
Cycling had taught him a lot - and it continued to help him grow in his new phase of life.
''It's not easy - it's a really hard sport, which is what the appeal is for people like me. No matter how good you think you are there's always someone better than you.''
But there were still days when cycling was the furthest thing from his mind.
''I can't stress enough how heartbreaking it is to look at my bike and not want to ride it.
''I used to look forward to the new road bikes coming in every year and now it just makes me a little bit sad. I always thought I would buy a really nice handmade bike as sort of a retirement present to myself, and it's pointless. It'd be like buying a Ferrari and living in Fiji.''
However, e-bikes were making it easier - he bought a new one in February - and would keep him on the road for as long as possible, including events such as White Rocks.
''I am doing everything I can. I've just got to try and make the most of it.''
This year, White Rocks would be supporting Parkinson's New Zealand, as he and event organiser Terry Hannan were ''old friends'', and Mr Hannan wanted to support him, Mr Oakden said.
He was humbled the event was raising money for the cause.
''I think it's really cool because they don't get enough, you know.''