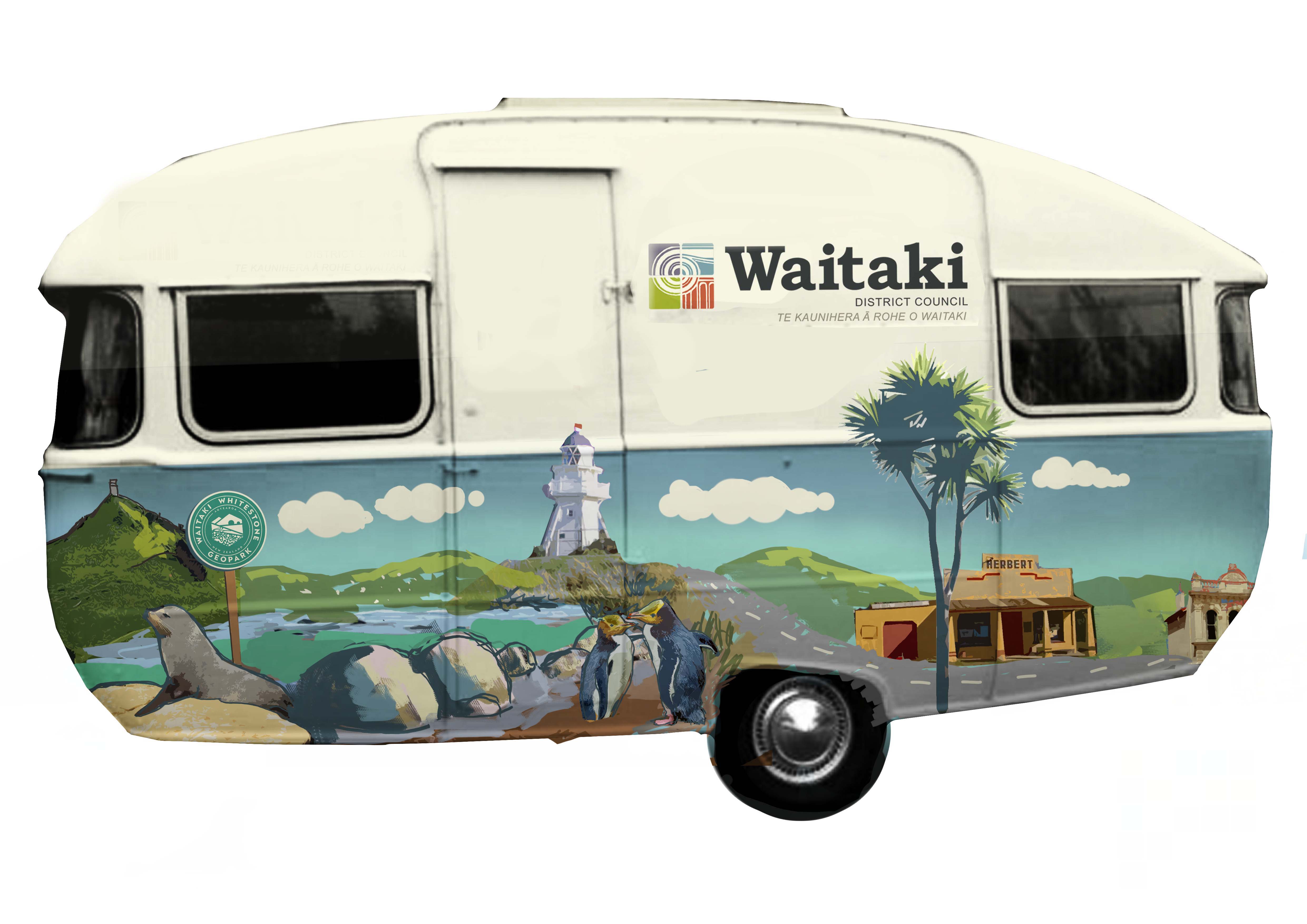 A "retro-looking" caravan will add to the Waitaki District Council's community engagement options, council communications specialist Lisa Scott says.
Councillors approved up to $20,000 for a caravan to extend the council's reach during community consultation this week.
"We need to make sure we're fishing where the fish are, and at this point I'm not sure we're doing that," Miss Scott said at this week's council meeting.
After a rain-soaked display at the East Otago Field Days at Palmerston last year alternatives were considered by the council, she said.
In her report, she said the council was planning an estimated 25 community engagements next year, and with an average $100 per site or venue hire at $2500 a year saved - if costs were kept low and the caravan's resale value remained high, purchasing a caravan could be equally affordable over time.
The caravan could be used at the Sunday Oamaru Farmers' Market, Miss Scott said, but with visible branding it would have another benefit in the district as the council was often viewed as "Oamaru-centric".
Waihemo Ward Cr Jan Wheeler, of Moeraki, applauded the idea to make the council appear "flexible and visible".
Council chief executive Fergus Power said a "gaily festooned" caravan could make the council appear more accessible.