Prof Richard Walter peers into the past to learn how people up to 1000 years ago lived, but, he says, his field of archaeology has a vital role to play today. Hamish MacLean digs out the details.
Somewhere between the fantastic adventures of Indiana Jones or Lara Croft, and the dull, dusty existence of punctilious fieldwork, Prof Richard Walter walks.
The head of the archaeology programme at the University of Otago spoke to an audience of about 100 people at the ODT InkBox, at the Oamaru Opera House this week, for New Zealand Archaeology Week. He outlined four case studies, research he has undertaken, to underscore the fact that he has seen both sides of the profession, but also to pose a question - "Who does own the past?"
"All of these projects I've been telling you about, I've been squeezing hardcore science out of to enhance my career and all of that sort of stuff," he said.
"But I've also been having adventures. I've nearly been killed in boats out at sea. I've been nearly kidnapped on Guadalcanal. I've had all sorts of horrific things and exciting things happen to me. But it's also been very dry and boring at times."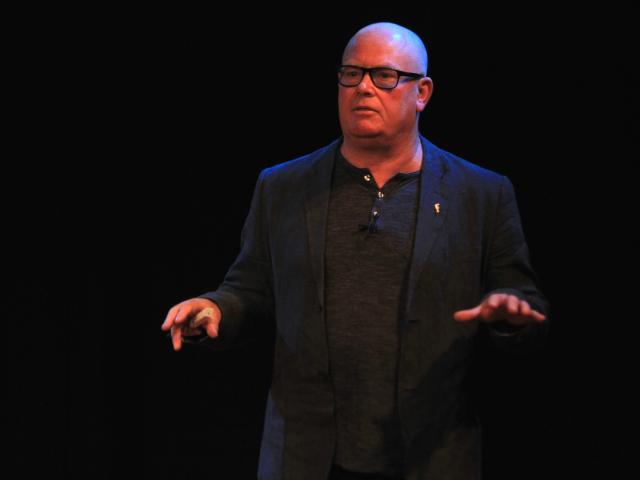 From excavating a gunfighter pa at Omaio Bay, in the Bay of Plenty, or the repatriation of koiwi (human skeletal remains) at Wairau Bar, in Marlborough, to the fight for natural resources over heritage in the Solomon Islands, or establishing cultural identity at the Lawrence Chinese Camp, Prof Walter spoke about the role archaeology played in the negotiations necessary to reconcile science's and descendant peoples' interests in the land.
In a question period after a roughly one-hour talk, Waitaki district councillor Jim Hopkins asked, "At what point does the past belong to humanity rather than a particular group?"
"I wonder if Egypt was like New Zealand, or Europe, Neanderthal sites, were like New Zealand ... would we be handing over pieces of human history to particular groups on the basis that they had some chronological claim to primacy, rather than saying the evidence of these sites belongs to all of us?" Cr Hopkins asked.
Prof Walter said the underlying philosophy provided in the Treaty of Waitangi guiding those decisions meant New Zealand had an advantage.
"I think in New Zealand, we are likely to get it right. But I think in other places, they will get it wrong," he said.
"This is a negotiation, always, and I think it's a negotiation that has to be taken in good will and in good faith. And people have to have a clear understanding of what the various values are.
"We do all have different values - and I am not going to put my values as a scientist aside. My values have to be heard, too."
At Omaio Bay, Prof Walter and a team from Otago excavated land to help local Maori relocate an urupa, but the site he excavated - a fortified site that would have protected people from an attack from muskets - became so important to the community they no longer wanted to relocate there.
(After helping with the excavation, one member of the community has now trained and works as a professional archaeologist.)
At Wairau Bar he worked with Rangitane as local Maori won their struggle to have koiwi reinterred at the internationally significant archaeological site where work was crudely done in the past.
In the Solomon Islands, he has communities use their new-found knowledge of archaeological methods to establish "their mana, their relationships" with the land to use as a politically effective tool to allow for conservation.
And his excavations at the Lawrence Chinese Camp have led to the community embracing the cultural identity of the roots of the town during the gold rush.
Although the work he did was neither entirely the stuff of adventure stories, nor all "dry bones, and stones, and things" it was relevant today, particularly for indigenous or descendant communities in "how it might assist them in their aspirations".