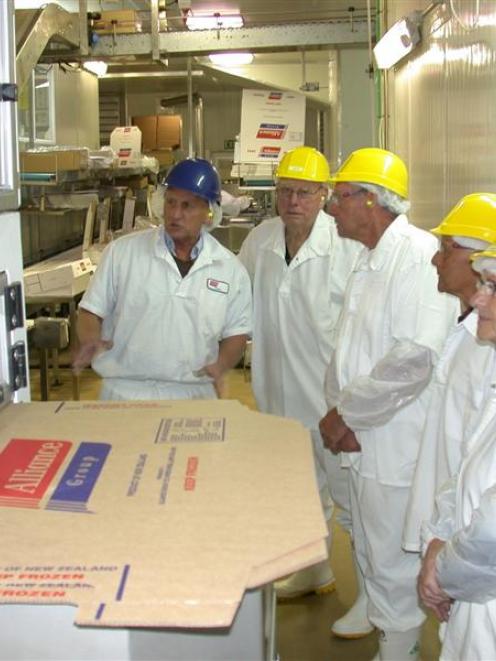 "It's not a freezing works any more, it's a food processing plant," Alliance Group Pukeuri plant manager Geoff Proctor said, describing North Otago's biggest industry.
The sheer sophistication of the plant, which contributes about $120 million a year to the North Otago and Waimate economies through wages, buying stock and other means, was brought home earlier this month during three-hour tours.
About 60 people, many of them former employees, saw improvement throughout the plant, in new technology through to health and hygiene requirements.
The three tours are a lead-up to the 2014 centenary of the use of the site for meat processing. Only the brick boiler houseremains of the original buildings.
The plant has three chains handling lambs, one for cattle and one for calves, exporting mostly processed meat to 65 countries.
Pukeuri also has a retail butcher's shop, fellmongery and commercial composting operation. Between the plant and the sea is a 350ha farm owned by the company.