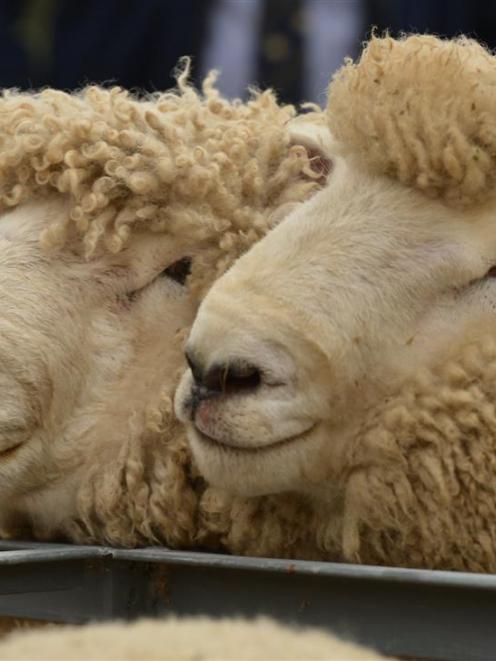 New Zealand's sheepmeat sector must retain sufficient scale and market presence to be able to capitalise as conditions improve in established export markets, a newly released Rabobank report says.
With an improving outlook in some of the lucrative sheepmeat export markets and optimism surrounding the potential of developing markets such as China, New Zealand and Australia were the only countries positioned to supply consumers around the world, Rabobank animal proteins analyst Matt Costello said.
It was increasingly important the sector retained significant scale and market presence in comparison to competing meats to remain viable and capitalise on the longer-term growth opportunities, he said.
The variation in returns for sheepmeat producers and exporters over the past few years had been significant, with unprecedented volatility experienced.
Historically tight supply from both New Zealand and Australia underpinned the initial surge in livestock prices during 2010 and 2011, and the ensuing weak prices through 2012 and 2013 had been driven by higher short-term production due to the extremely dry conditions in both countries, he said.
While tighter supply in 2013-14 would help firm prices over the coming year, a more sustainable market recovery would need to be driven by improved consumer demand and ultimately a more buoyant global economy.
Globally, rising prices had been met by resistance from consumers in the major sheepmeat export markets of the EU, UK and the US.
The emergence of developing markets throughout Asia and the Middle East had helped offset the declines in volumes and, to a lesser extent, returns from traditional export markets.
Even with a slight fall in recent weeks, the prolonged high dollars in New Zealand and Australia had been hitting competitiveness in the global market, resulting in weaker demand for sheepmeat, the report said.
Rabobank New Zealand chief executive Ben Russell said the overcapacity in New Zealand's sheep flock needed to be addressed.
However, there were risks and practical challenges that needed to be considered by processing companies. The path to greater industry prosperity and growth was creating more value for consumers and a more efficient supply chain,he said.
In the latest Silver Fern Farms supplier update, chairman Eoin Garden and chief executive Keith Cooper said many people had reflected on how the industry had anticipated and responded to market forces and had raised valid questions on how the industry could be reformed so everyone saw a path towards a sustainable red meat sector.
''We must first have a strategy and fully understand the issues we face and why they occur before rushing into solutions,'' they said.
In its latest update, Alliance Group said it remained optimistic about the prospects for lamb, mutton, beef and venison in the medium term.
That expectation was underpinned by lower inventories, lower slaughter projections and the improved global outlook particularly evident in North America and the UK.