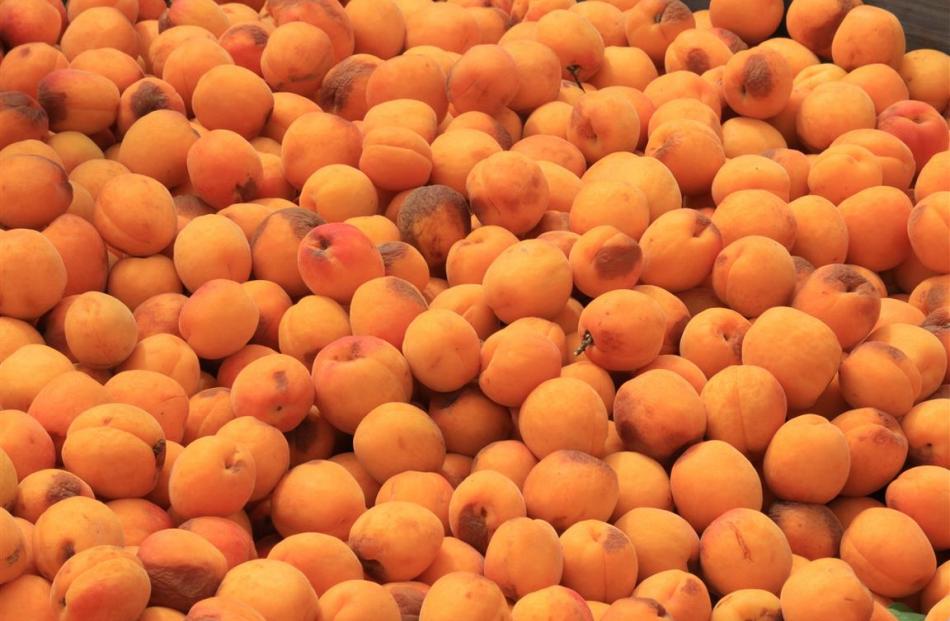 Waitaki Orchards in Kurow is building a fruit processing plant to avoid a repeat of the loss of up to 50 tonnes of its apricot crop earlier this year because of rain.
The orchard lost most of the crop on nearly half of its 35,000 trees in January after two weeks of near-continuous rain.
The orchard's smaller crop of nectarines was also badly hit, but other stone fruit, cherries and plums survived the rain.
Waitaki Orchards owner Justin Watt said in the end the orchard packed only 35% of its budgeted apricot crop.
"We would have been better off being dairy farmers.''
What they could not sell, they threw out.
Now the orchard is building a processing plant so it can use the damaged fruit.
A commercial kitchen would also be built and an ice cream churner had been acquired.
It was hoped the plant would be running by late July next year.