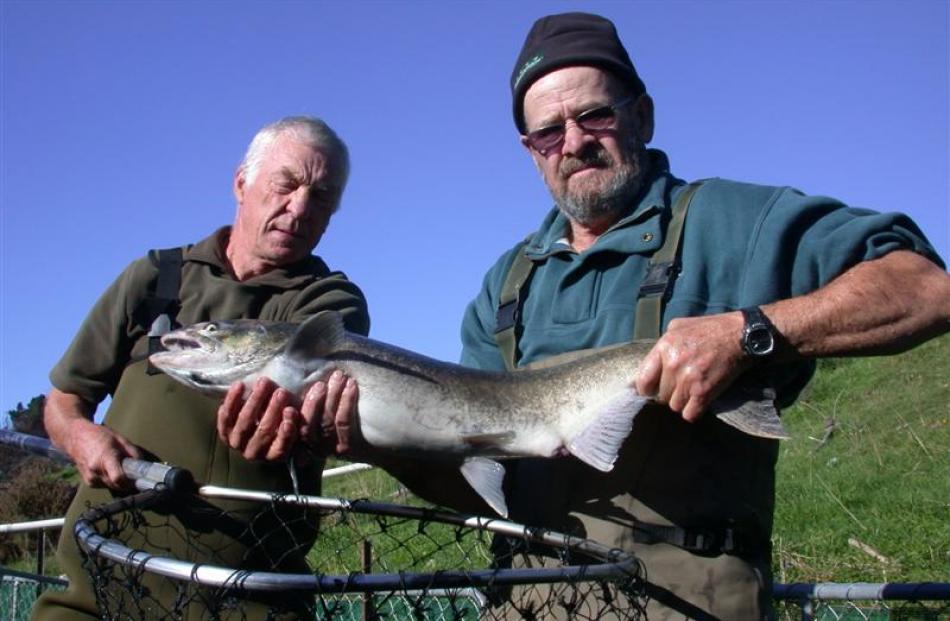 The Waitaki River salmon fishery is not in a healthy state, a survey by the Central South Island Fish and Game Council has concluded.
Each year since 1976, the council has carried out a survey, usually by air, of salmon redds (''nests'' of eggs) in the Waitaki and Hakataramea Rivers to gauge how successful spawning has been.
The result of this year's count ''was well below the level indicative of a healthy fishery'', fish and game officer Mark Webb said.
This year, it was estimated there were about 440 redds in the Waitaki River and side streams, well below the historical average of about 2500 redds and the lowest of the four previous years.
The declining number of salmon returning to the river over the past 40 years has been a major issue with numbers caught by anglers falling dramatically to the point where, in the 2013-14 season, it was estimated only about 20% of the 640 anglers caught a fish.
In that season, an anglers' survey indicated 285 salmon were caught, the lowest since 2006-07.
That prompted the Fish and Game Council to close the salmon season on the Waitaki River at the end of March, instead of April.
This has upset some anglers who believe most fish return in April.
Since 1976, when surveys started, the number of redds have fluctuated substantially - the mid-1970s were regarded as low spawning years, mid-1980s average and the mid-1990s high.
Since about 2000, redds estimates have been below average.
The survey was conducted on May 28 by helicopter.
Although, historically, the Hakataramea River used to be the main spawning waterway, more low flows since the 1990s had resulted in spawning switching to side braids and streams of the Waitaki River.
This year, 30 side streams were surveyed and the redd count was the lowest of the past four years. No redds were found in 15 of 17 side streams downstream of the Stonewall.