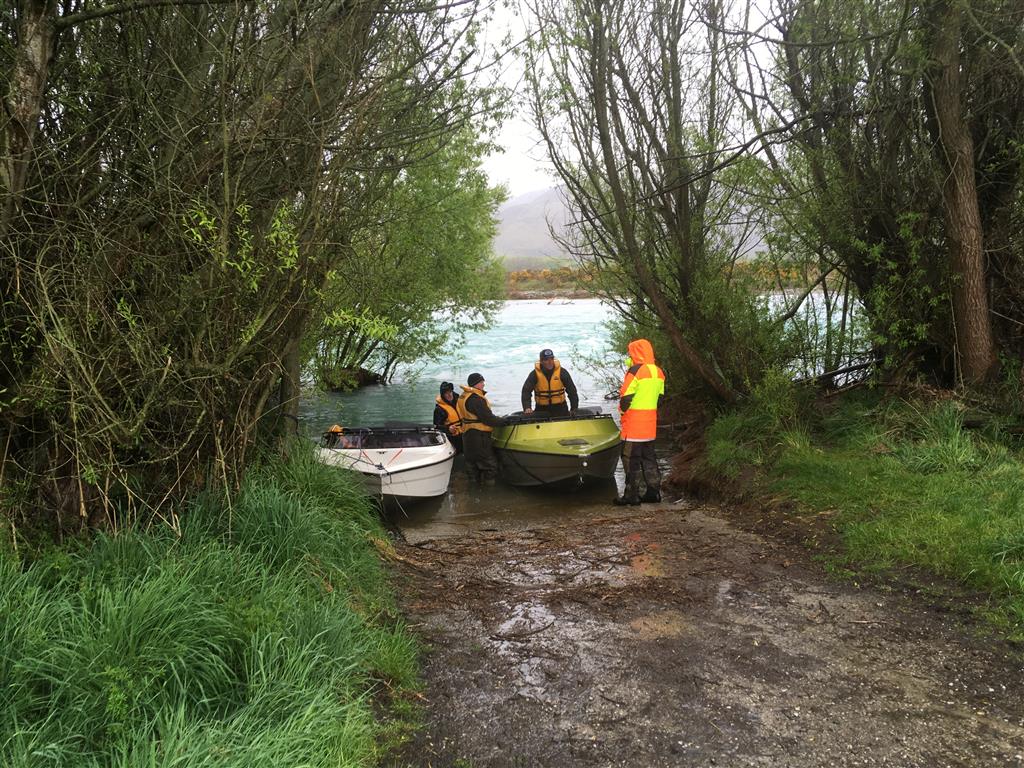 The search for a man missing in the Waitaki River has been called off for the night after the boat he was in capsized earlier today.
The incident happened about 11am but the alarm was not raised for several hours.
Emergency services were called about 2.25pm after it was reported the jet boat had got into trouble on the northern side of the river near Black Point, about 35km inland from Oamaru.
Sergeant Tony Woodbridge, of Oamaru, said three people were on the boat when it capsized.
Two swam to shore and had to make their way on foot to a farmhouse "some distance away" before they could raise the alarm.
In an update around 5.20pm, police said the boat had been found but the man was still missing.
The search was called off a little after 8pm, and would resume on Saturday around 7am, weather permitting, a police spokeswoman said this evening.
Earlier, a helicopter was sent to help search for the man, and a land-based search and rescue operation was under way near Duntroon involving more than a dozen people.
Four jet boats had joined the search, along with a dive team from Dunedin. 
The search effort was being co-ordinated from Duntroon Domain.
Sgt Woodbridge said the search team was well prepared for the cold, wet conditions.
"It's wet, but we have the helicopter up as well and we will use it for as long as we can.
"Hopefully we find this person well.''
The two people that made their way to shore were taken to Oamaru Hospital in a moderate condition.