Two men died yesterday after being swept off the rocks while gathering seafood at Kakanui, in North Otago.
Three men were reported missing in the water off Harbour Tce about 5.30pm, a police spokeswoman said.
One man made his way back to the shore with no injuries.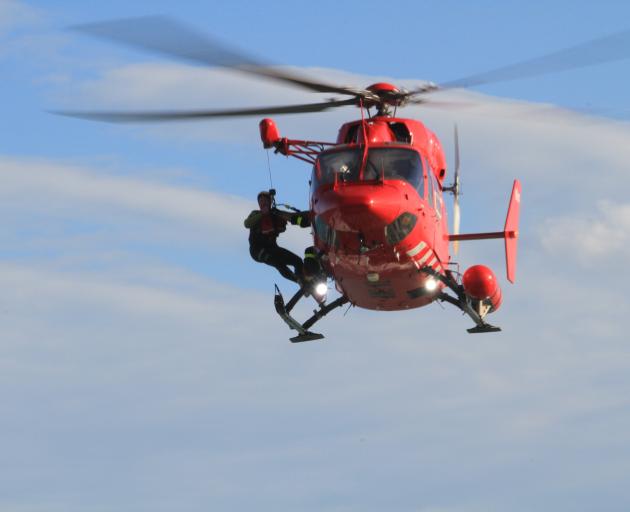 A second man was found dead by a rescue helicopter.
The third man was found dead by a surfer who helped get the victim on to a boat so he could be taken back to shore.
Otago Rescue Helicopter Trust chief pilot Graeme Gale referred comment to the police.
A crowd of more than 20 people gathered on the grassy clifftop above where the men went missing yesterday.
As one rescue helicopter headed to the boat ramp on the north bank of the Kakanui River mouth, a second helicopter swept over the exposed rocks below the cliff and then returned to drop a diver into the water.
Two divers appeared to be in the water and one was winched out with what appeared to be one of the missing men. The rescue helicopter crew member and the victim were taken to the Harbour Tce cliff about 6.45pm.
Several people in watercraft helped with the search, the police spokeswoman said.
Police thanked locals and others who assisted with the search.
No details about the men were available as police worked to identify the next of kin, she said.
Kakanui Camping Ground owner Allan Jones said he did not know who the men were but he did see a boat from the Kakanui Offshore Fishing Club head out during the rescue.
The swell at the time was between 2.1m and 2.2m and the sea had been ''churning'' all day, Mr Jones said.
There was also a very strong rip in the area which had caught swimmers and divers out before, he said.
Paua divers and people gathering seafood often used the area, he said.
-Additionally reported by Tim Miller