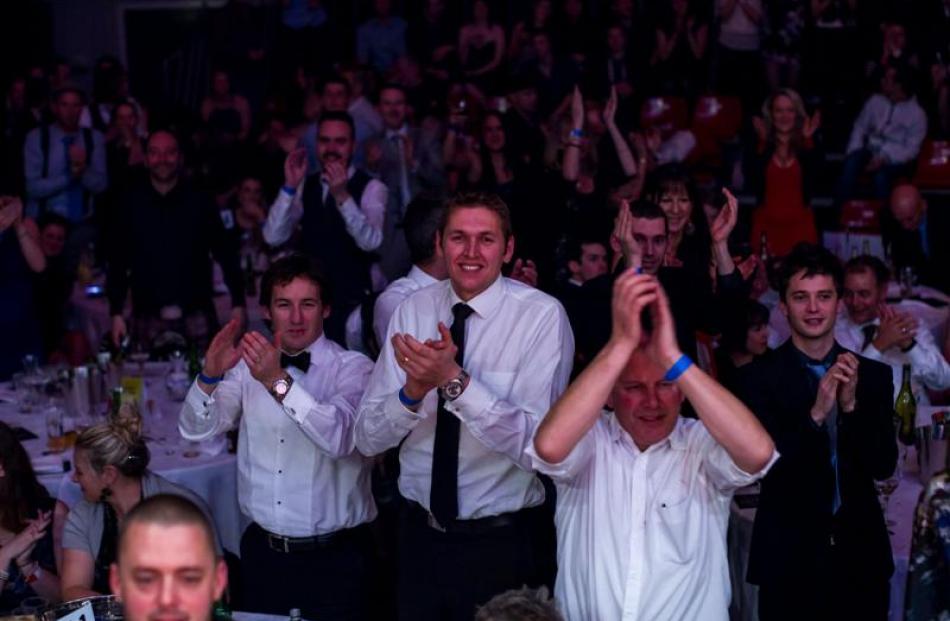 Queenstown Winter Festival events ranged from the wacky at Coronet Peak to gloved combatants whacking each other in the head for a good cause on Saturday.
Up at the ski area, onesies, skinsuits and masks were the order of the day for the Suitcase Race, along with the mandatory crash helmet.
The term ''battered suitcase'' took on a new meaning as riders careered into crash pads - and each other - at the bottom of the course.
Ross Murdoch, of Queenstown, won the men's event, and also beat women's winner Karina Page, also of Queenstown, in a race-off to win the overall crown.
The Dash for Cash course at Coronet Peak could go down as one of the more challenging in its history as 13 entrants had to alternately ski or board, and run up, down or across the mountain as well as scramble through netting.
Claiming their $250 prizes were veterans' winner Charlie Phillips, of Queenstown, while two more locals, Erin Greene and Stephen Popenhagen, claimed the women's and men's titles respectively .
The second-last day of the festival had a treat in store for Queenstown's youngest residents and visitors.
The Family Fun Day at the Queenstown Memorial Hall included puppet shows, face painting, art, bead-making and storytelling.
Saturday night's main event was the Mountain Scene ''Thriller in the Chiller'' boxing event, with 18 amateurs going head to head at the Queenstown Events Centre in the name of charity.
The event's director, Simon Green, said the evening raised $24,000 for the Branches Trust, taking the total raised over the Thriller's five-year history to more than $100,000.
Meanwhile, at the Queenstown Ice Arena on the same night, local ice hockey team the Southern Stampede suffered a loss to Auckland team Botany Downs, meaning the teams' two-game series was squared after the home team's 9-7 victory on Friday night.