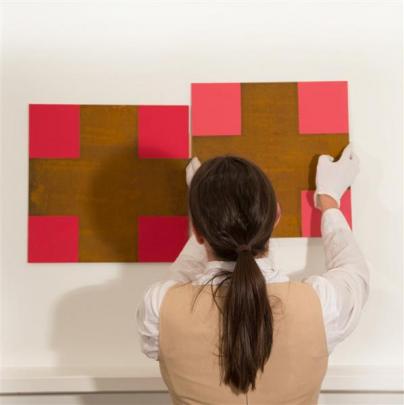 Nadene Milne Gallery staff member Emma Golden hangs Cartesian Circle XVII (2005/2013) created by Auckland artist Stephen Bambury from iron fillings and acrylic on two aluminum panels.
The Arrowtown gallery is showing 14 original artworks by a selection of New Zealand artists including Bambury, Gretchen Albrecht, Edwards + Johann, Max Gimblett, Heather Straka and Elizabeth Thomson.
Original artworks by British artist Damien Hirst, New Zealand sculptor Phil Price and American pop art exponent Andy Warhol complete the exhibition, which runs until February 20.