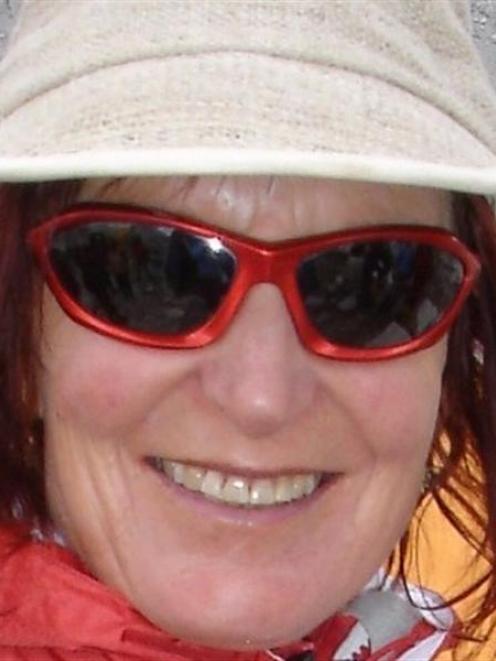 The names of two Upper Clutha climbers have been linked with a plan to recover the body of an American climber that has lain in the ''death zone'' on Mt Everest for 18 years.
Scott Fischer was one of eight people, including New Zealand guides Andrew Harris and Rob Hall, who died in the Everest blizzard on May 10-11, 1996.
Christchurch-based Paua Productions has been granted $737,110 from a joint New Zealand On Air and New Zealand Film Commission fund to make a documentary about the recovery attempt.
Adventure Consultants chief executive Guy Cotter and Lake Hawea mountaineer Lydia Bradey have been linked with the proposal, however Mr Cotter told the Otago Daily Times yesterday it was too early to comment on his availability.
A press release from the two government agencies said funding had been confirmed by the boards of both agencies for Christchurch-based Paua Productions' documentary Back From The Death Zone.
''The programme follows two of New Zealand's most experienced mountaineers Guy Cotter and Lydia Bradey, on a quest to recover some of the more than 200 bodies of climbers who have perished over the years on Mt Everest.
''Among those bodies are some of their friends.''
Paua Productions director Virginia Wright yesterday said not all funding was yet in place and Mr Cotter and Ms Bradey had not yet been locked in ''because Guy doesn't even go to Everest necessarily every year''.
Ms Wright said the idea for the documentary came from an American production company ''wanting to get a co-production partner for a documentary about bringing Scott Fischer's body down.
The hour-long documentary would be filmed next year and would screen on Prime, but the $515,977 from NZ On Air and $221,133 from the NZ Film Commission left it about $150,000 short.
Ms Wright said the expedition itself also needed to be funded ''separate to the [filming] budget''.
Preproduction work would not begin until the budget had been finalised and Ms Wright was surprised the project had become public before that.
Mr Fischer's family gave consent for the documentary three years ago when the idea was first floated.
She had not spoken to the family recently ''because we have been waiting for it to be fully confirmed.
She said the documentary was more about Mr Fischer and ''not so much'' on Mr Cotter and Ms Bradey.
The documentary was subject to ''all sorts of things'' but the plan was to shoot the film in the next climbing season - next April-May.
Ms Wright said Adventure Consultants would run the expedition and Mark Whetu might shoot the high-altitude footage.