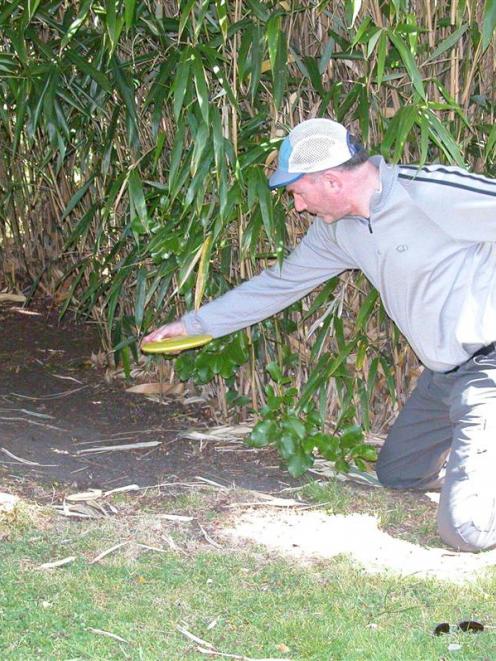 About 50 disc golf (frisbee golf) lovers, including the New Zealand champion, are expected to converge on the Queenstown Gardens for the 17th annual Queenstown Classic Frisbee Golf Tournament tomorrow.
Contestants will gather by the rotunda at 9.30am for registration in the 36-hole individual tournament.
Competition will start between 10am and 10.30am.
The competition, in which people will frisbee twice around the 18-basket course, features six categories: open, women, masters, grandmasters, locals (ultrastar), and under-18.
Organiser James Smithells said the competition "drew some of the top players in the country", but newcomers could face off against skilled players in the first round for which names have been drawn at random. The afternoon's heats are seeded.
He thought the day's competition would be "done and dusted", including prizegiving, by 5.30pm.
The event is day one of the New Zealand Disc Golf Tour event; the second day's play will be at Paradise Valley, near Glenorchy, for Sunday's Paradise Plates tournament.
Mr Smithells said the annual event was the only time people were allowed to access the "beautiful" Paradise Trust Property, and drew competitors from all over the country.