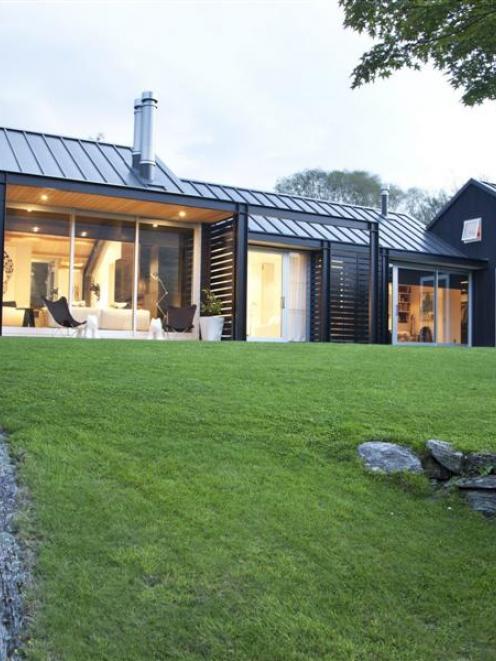 A Queenstown luxury real estate agent says research claiming prices for luxury Queenstown ski homes rose by almost 18.6% in the past 12 months is ''a little optimistic''.
New Zealand Sotheby's International Realty co-owner Mark Harris, of Queenstown, said the resort's luxury property market had seen ''a gradual pick-up'' in the past six months, but sales were nowhere near those seen in the boom of 2007.
Mr Harris was asked to comment on research, commissioned by Knight Frank, which showed prices for luxury ski homes in Queenstown rose almost 19% in the past 12 months - a rate of growth second only in the world to California's South Lake Tahoe.
Knight Frank managing director Layne Harwood said Swiss ski resorts once topped the rankings, followed by the French Alps mid-table, then North American and Russian resorts.
''In the 2013 year, however, historical regional rankings have less relevance as growing buyer interest in individual ski resorts like Queenstown change the old world order,'' Mr Harwood said.
However, Mr Harris said there had been only two sales of residential properties valued at more than $3 million in Queenstown in the past 12 months and both were bought by New Zealand buyers. This was compared to the heights of six sales for property valued above $3 million in peak years.
''There's been an improvement in the market, but buyers are still being very prudent in their decision making and we're not hitting record levels, that's for sure,'' Mr Harris said.
The property category ''luxury'' was also vague in its definition.
''The secondary, holiday home market is largely a discretionary spend, so I think that the secondary market around the place still hasn't quite reached the same levels as what the cities, such as Auckland and Sydney, have,'' Mr Harris said.
''Vendors need to be very accurate with their pricing to achieve a sale.
''You could say the majority of sales are happening within 5% either side of registered valuation.
''I would say we'll continue to see a gradual increase in the market in the new year, depending on what happens with interest rates because currency plays a role, with Queenstown being a largely international market at times.''