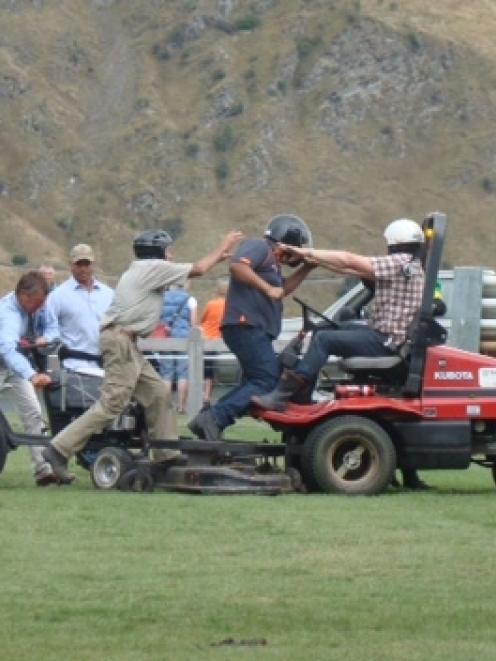 Rival mower riders traded punches after a side-on shunt at the end of the ride-on lawnmower race at the Lake Hayes A and P Show at the weekend.
ODT reader Andrew Wallace said the "very entertaining" race ended in a fracas after the crash involving a Queenstown rider and a rider from Alexandra.
"At first the crowd probably believed it was a stunt. However it was soon obvious it was lawn mower racing's ugly underbelly at full clip."  
Lake Hayes A&P Show committee chairman Mike Smith told the Southland Times the punch-up appeared to be the result of a feud between the two men that show organisers were unaware of, and were keen to distance themselves from.
"It looks like a private argument that we know, or knew nothing about," he said.
Acting Sergeant Steve Watt yesterday said the incident had not been brought to the attention of Queenstown police.