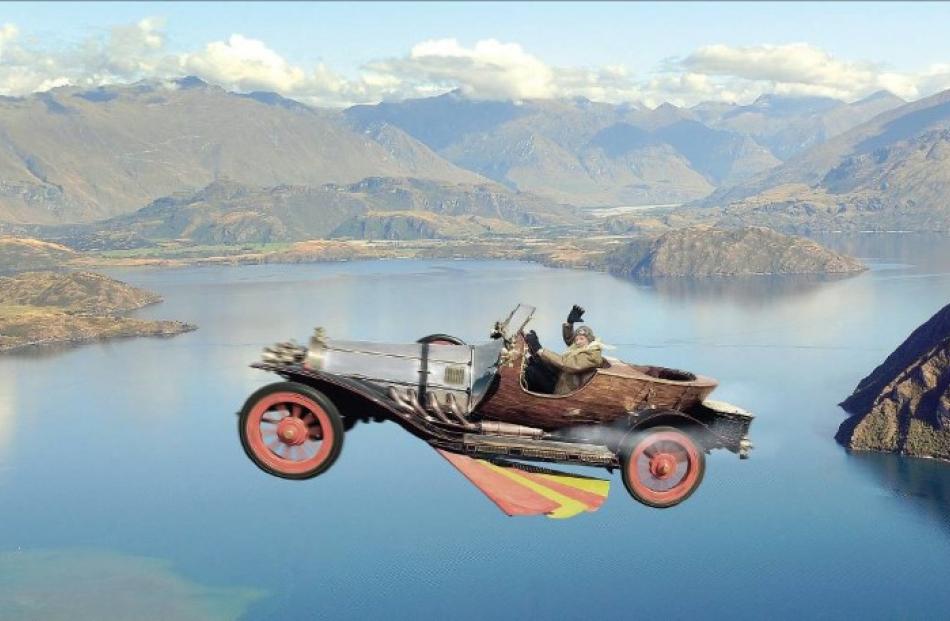 It seems Nasa was not just launching balloons in Wanaka.
The US space giant has been linked to an apparent unauthorised flight over Wanaka yesterday morning by Sir Peter Jackson's Chitty Chitty Bang Bang car.
The technology used to levitate the famous flying car - the star of Ian Fleming's classic 1968 film - is shrouded in secrecy but future-tech websites are abuzz with theories.
A Nasa team has been based in Wanaka launching a super-pressure balloon into space while the Chitty Chitty Bang Bang car, which Sir Peter bought in 2011, is on loan to the Wanaka Warbirds and Wheels Museum.
''Not surprisingly, people have put two and two together,'' one blogger wrote.
The predominant theory is a heavy-duty adaptation of the jet-pack propulsion technology which has recently captured the imagination of the public.
Aviation authorities were yesterday making no comment but expected to release a statement at noon today.
Mystery surrounds the identity of yesterday's pilot, who managed to evade airport security soon after the car was unpacked from its shipping crate.
Authorities have released the contents of a note left on the driver's seat following the flight. It reads: ''Tally ho, that was just magic, what a buzz.''
• The car will be on daily display at the museum from today to April 30, raising money for the Upper Clutha Children's Medical Trust, a local charity that supports ill children and their families.