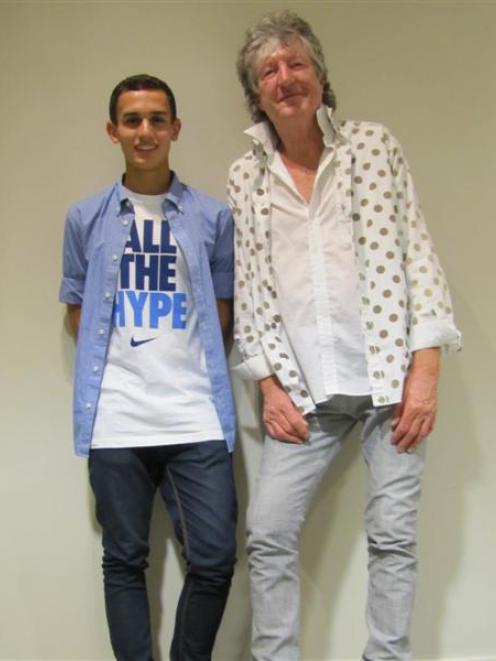 ''My advice to anyone would be to give up poetry and get a regular job''.
Those were the first words that came to mind for poet Sam Hunt when asked by the Otago Daily Times what advice he would give to a young person thinking of writing poetry for a living.
But, after a moment of lighthearted reflection, Hunt had a great many more words to add - and all of them much more encouraging. Hunt (67) was the guest of a new Wanaka event called the Outspoken Festival of Words and Storytelling which started yesterday.
Also on the bill was Kasper Humphrey (16), fresh from a successful performance at the Mount Aspiring College senior prizegiving. Hunt said if aspiring poets ''in love with the shape and sound of words'' could not give it up, then they should stick to the principles of ''listening to the sound of the word''.
''So, listen to the words. Listen to them. You don't have to understand them. The understanding will come later.
''And, when you get a poem right ... there's nothing like it.
''I raid banks and I make lots of money that way. But that's not as satisfying for me. I take my balaclava off and I think, 'Yeah, well, that was not as satisfying as the last poem I did'.''
Hunt said he was loath to give advice but went on to suggest aspiring poets should ''go for it''.
''And when people say, 'you can't live on poetry', just say 'well, you can actually'.
''I've proven it.
''I've made a reasonable living.
''I pay my bills.''
Asked if he had any advice for a poet as experienced as Hunt, Mr Humphrey said he did not think he had.
That reminded Hunt of touring as a young man with poet Denis Glover, who wrote The Magpies.
''If anyone had asked me at that time what advice I would give Denis, well Denis would have punched me out for a start.''