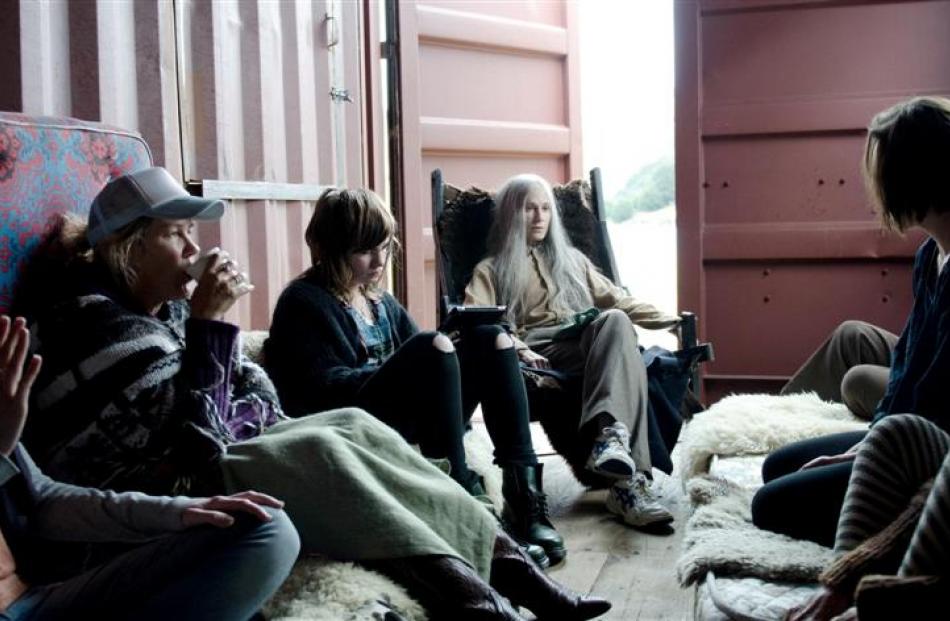 Top of the Lake, film-maker Jane Campion's first work in her native New Zealand in two decades and shot in and around Queenstown, is garnering praise from influential Hollywood critics before it premieres on UKTV.
Starring Elisabeth Moss, David Wenham, Peter Mullan, Tom Wright and Holly Hunter, the seven-part crime drama made full use of the urban and rural settings of the Wakatipu as the fictional settlement ''Laketop'' last winter.
Film and television industry bibles Variety and The Hollywood Reporter admired the multi-layered story, ''superb'' acting and beautiful location that contrasted with ugly misdeeds.
Variety reviewer Justin Chang said the ''absorbing and richly atmospheric'' Top of the Lake focused on the disappearance of a pregnant pre-teen, which exposed the raw wounds at the heart of an isolated southern New Zealand community.
Both magazines' critics drew comparisons with cult murder mystery soap Twin Peaks.
Chang singled out Moss' ''excellent performance as a detective for whom the case uncovers disturbing echoes of her own troubled history'' and Mullan ''as a rough-mannered scoundrel who is not without a certain gruff, randy charm''.
Chang praised Australian director of photography Adam Arkapaw (Animal Kingdom). His ''lensing of this unspoiled and unruly landscape is one of the production's chief pleasures''.
Hollywood Reporter reviewer Todd McCarthy hailed the series as ''an edgy, disturbing and altogether first-rate crime drama that very much centres on women, though it does have a lot of daddy issues''.
McCarthy said the show was a ''classic example of a story unfolding in a gorgeous setting that hides no end of squalor, depravity and corruption under the surface, this mystery involving incest, molestation, damaged women and those old stand-bys - sex and murder''.
''Moss, sporting what one character derisively describes as a Sydney accent, is quietly and observantly superb, and Hunter, sporting straight long white hair and a caustic, cutting attitude toward her gatherings' problems, is a hoot.
''The beauty of the surroundings has been gloriously captured, but it always is infected by the moral rot and personal malevolence that the inhabitants have brought to it.''
• Top of the Lake debuts on Sky on UKTV on Monday, March 25, at 8.30pm.