An $85 million Government injection for Queenstown infrastructure projects is a "major shot in the arm", Queenstown Lakes Mayor Jim Boult says.
Prime Minister Jacinda Ardern announced a $50 million grant for the first stage of a town centre arterial bypass and $35 million for a downtown streetscape upgrade during her visit to the resort yesterday.
Mr Boult said the money was a lifeline for his district, which was facing "massive unemployment".
"This will create jobs ... and I've been saying for some time that if you can't wield a knife in a kitchen, maybe you can swing a shovel on a construction site."
Ms Ardern said the money would help unlock about $300 million of projects and create about 320 jobs in a town experiencing a major downturn because of Covid-19.
It would prevent the construction sector, the second-largest contributor to the district's economic growth, suffering as badly as the tourism sector now was.
Praising Mr Boult for moving quickly to identify shovel-ready projects, she said the arterial project was a "strong candidate" for being progressed under coming fast-track consenting legislation, which would allow it to start within a year.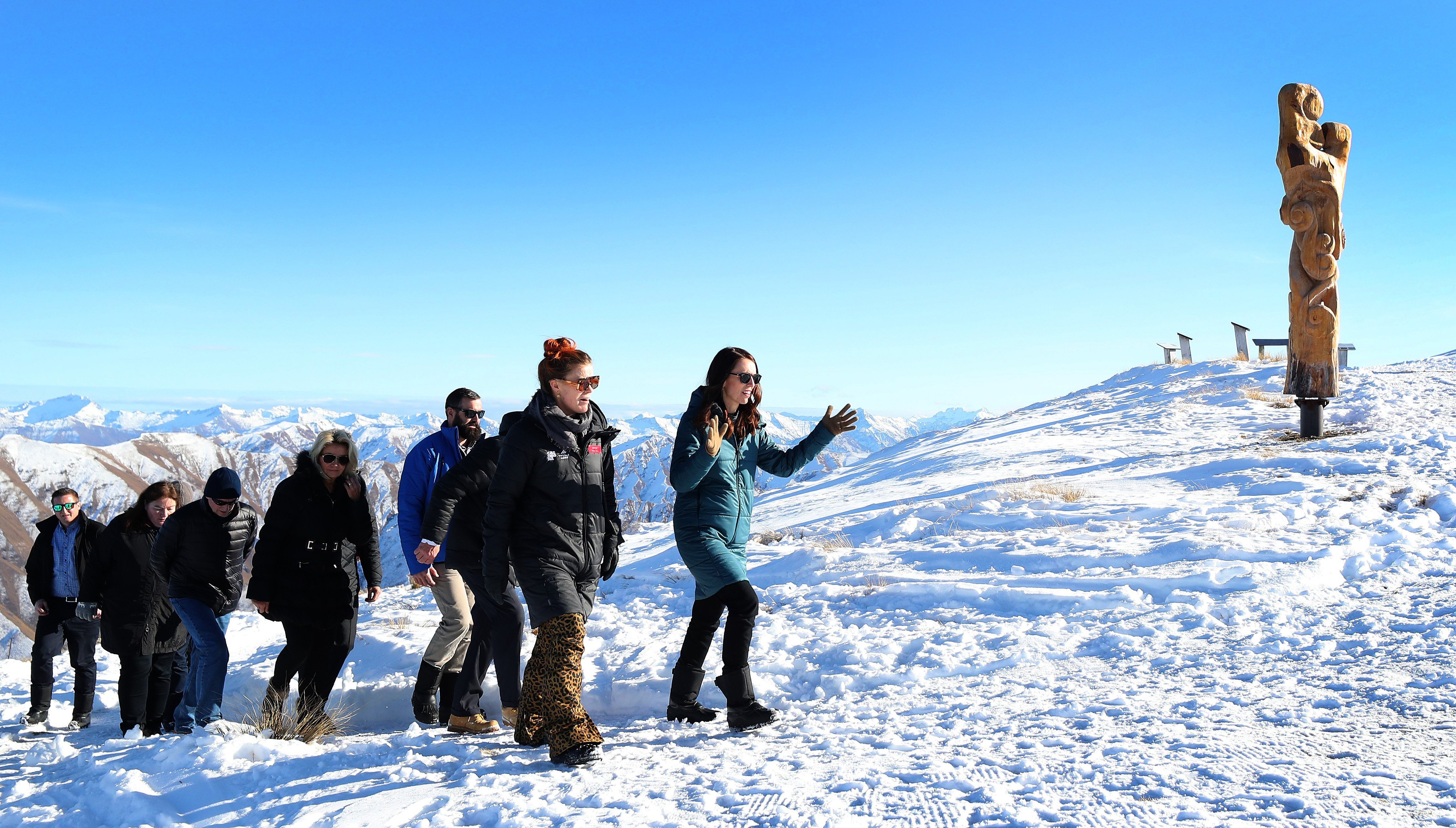 Mr Boult told the
Otago Daily Times
he was "very pleased the Government has heard our plea".
"It's something we've been working towards for many months, and they're both projects we've had a desire to do for years."
The funding would be a catalyst to unlock other projects, including a $125 million civic and cultural centre in Ballarat St, and a $25 million public transport hub in Stanley St.
The council will contribute the balance of the $57 million town centre streetscape project, which includes upgrades to Brecon, Beach, Rees and Park Sts.
Construction is expected to begin within three months and create about 130 jobs.
The first stage of the arterial bypass involves an upgrade of Melbourne and Henry Sts into a new link road, which will bypass Stanley St.
Also announced by the Government yesterday was $25 million for waiving most Department of Conservation (Doc) tourism-related concession fees.
Designed to support about 1000 businesses that operate on public conservation land, the waiver has been backdated to March 1 and will continue until June 30 next year.
Doc will receive $25 million from the tourism recovery package to compensate for the lost income.
Tourism Industry Aotearoa chief executive Chris Roberts said it would be a "huge relief" for hundreds of tourism businesses and support their survival and recovery.
It would relieve cost pressures on businesses facing tough times through no fault of their own.
The move was also welcomed by Queenstown tourism giant Wayfare Group, which includes the TSS Earnslaw, Cardrona Alpine Resort and Treble Cone among its stable of businesses.
Chief executive Ian Jackson said the waiver would make a "material difference" for the company, which was one of the biggest concessionaires in the country.
Meanwhile, Doc announced it was setting up a "workforce group" with the Queenstown Lakes District Council, Otago Regional Council and Wakatipu businesses to run pilot projects that include walking and cycling track upgrades, predator trapping and wilding tree control.
The group's initial goal is to redeploy about 30 tourism workers in the next two months.
At a glance
$85 million for Queenstown from shovel-ready fund
$35 million for town centre upgrade
$50 million for arterial bypass
Creating 130 jobs for the town centre  and 190 for the arterial route
$25 million public transport hub (100 jobs)
$25 million for Doc tourism-related concession fees to be waived until June 30, 2021