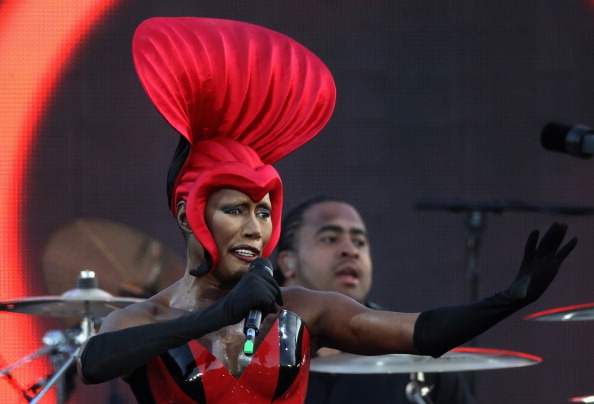 Singer Grace Jones' one-off Queenstown concert is expected to sell out.
Concert organiser Alex Turnbull told the Otago Daily Times a third of the 1900 tickets for the March 2 show at the Queenstown Event Centre had gone within six hours of going on sale.
He had yet to discuss the possibility of a second concert in the resort with Jones' management.
''But if the demand's there, and it looks like it is, we can check that.''
He had been negotiating with her management for several years to bring her to the region.
''The timing hadn't quite been right for her and the band, and we'd never quite been able to nail down a date.''
The 69-year-old Jamaican singer-songwriter's first concert in New Zealand was announced yesterday morning.
She will be the second big act to perform in the Wakatipu this summer. Canadian singer-songwriter Alanis Morissette headlines the Gibbston Valley Winery Summer Concert on January 20.
Queenstown musician Marc Hamilton said he had been a fan of Jones since his teenage years, and would ''definitely'' go to the show.
''She's a bit of a legend so it's exciting to have someone like that come here.''
He rated her highly for her varied career, which included songwriting, producing, high-profile collaborations as well as fashion and modelling.
''She's a very on-to-it lady.''
Destination Queenstown chief executive Graham Budd said Jones was a ''true pioneer in the music world''.
''I'm sure her concert will attract many visitors from around the country who are lucky enough to secure tickets to what is sure to be a sell-out show.''
With Morissette also visiting this summer, the resort had lined up ''exciting international acts'' for next year.
''I hope that more high-calibre acts follow in future.''
Mr Turnbull said Jones was one of the ''last living legends of music and entertainment'', and the Queenstown show was probably the only opportunity music fans would have to see her perform in New Zealand.
He promised a ''a spectacle of music, fashion and art''.
''Grace has a big voice, an even bigger personality and seeing her live on stage is an extraordinary experience, a once-in- a-lifetime opportunity.
''There'll be an electric atmosphere, numerous outfit changes from the Queen herself and high production value, all in one of the world's most desirable locations.''