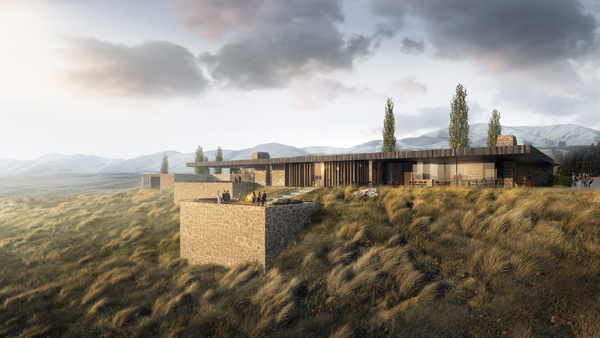 An application for a $30 million, 18-hole championship golf course near Arrowtown has hit the rough.
A Queenstown council planner's recommended that commissioners hearing the application, from this coming Monday, turn it down.
Proposed by the family of Queenstown tourism heavy-weight Sir John Davies, the development – including 96 homes – is proposed for a 159-hectare property bounded by Hogans Gully Road, McDonnell Rd and the high-end Bendemeer subdivision.
Backers have argued that local golf tourism is growing so strongly that another course is needed.
And John Hart, organising committee chairman for next week's 100th NZ Open, at the nearby Millbrook and The Hills courses, last year told Otago Daily Times he believed the Hogans Gully course would be the tournament's ideal third course.
Designed by Arrowtown-based former golf pro Greg Turner, it's planned to blend in to the rugged landscape and, according to the application, "look as if it was created by the hand of Mother Nature".
The council's planner, how-ever, claims the development will result in "high adverse cumulative effects on the natural and pastoral character of the landscape, and inappropriate domestication of the visual amenity landscape and rural general zone".
It would also have a moderate to high adverse effect on the rural character and naturalness of the view from the Crown Range zigzag and lookout and the top of Tobins Track.
Proponents of local golf courses have often argued they're less visually intrusive than housing subdivisions – the Hogans Gully application says the clustered houses would only comprise about two per cent of the development and wouldn't be visible from McDonnell Road or nearby State Highway 6.
The planner also notes there'll be a medium to high adverse effect on the visual amenity value of Bendemeer properties.
Several owners are unhappy that three proposed holes will be too close to their boundary.
One Bendemeer property owner submitted: "Golf activity involves groups of players continually playing through and can involve loud conversations, yelling and celebrations, all of which are out of character with this environment."
Davies' son Michael, who's driving the project, says he doesn't wish to comment on the planner's report before next week's hearing.