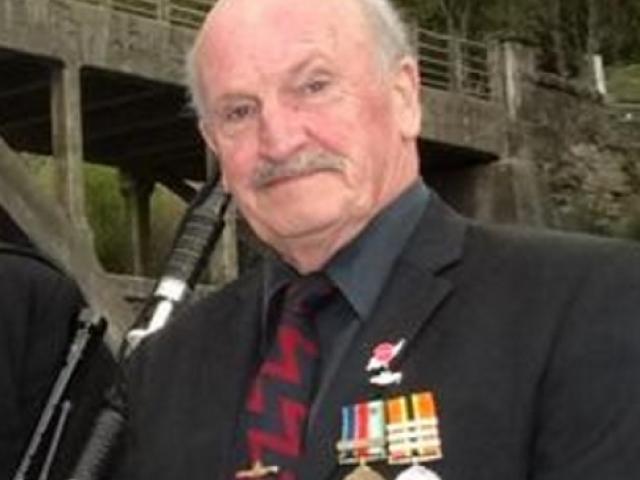 Queenstown will ditch its Anzac Day march after advice from police due to security fears and the international nature of the resort town.
Services are going ahead as planned in Dunedin, Southland and Clutha, bolstered by increased security in some areas.
Police will be out in force as security fears linger in the wake of the Christchurch attacks last month.
However, the fate of services in Oamaru remains uncertain, as discussions continue with police.
Queenstown Returned and Services (RSA) president Lyall McGregor and his Arrowtown counterpart Lindsay Stirling met with local police yesterday to discuss public safety at this year's services.
As a result, Mr McGregor said the march, from the Memorial Gates at Queenstown Bay to the Queenstown Memorial Centre, had been cancelled.
The risk in Queenstown, due to the international nature of the resort, was ''up there'' and the RSA had made the decision following ''suggestions'' from the police, he said.
''They haven't ordered this, as such [but] if we'd dug our heels in [and something happened] it would come back on the RSA. You've got to be responsible.''
However, the annual dawn service, from 6.45am at the Memorial Gates, and the civic service in the memorial centre from 10am will continue as planned, albeit with a heightened police presence.
Queenstown's Anzac Day parade was scheduled to start at 9.30am at the Memorial Gates at Queenstown Bay. Participants march to the Queenstown Memorial Centre, where a civic service is held at 10am.
Mr Stirling said there would also be some changes to the annual Arrowtown commemorations, but was not able to comment further until those affected had been notified.
Its service normally starts in the Athenaeum Hall at 10.30am, with hundreds spilling on to the street, after which the crowd marches to the cenotaph to lay wreaths.
''We're having a meeting [tonight] to go over our revised plan for the service ... I can't say anything till we've had a meeting and I've notified everybody that's involved,'' Mr Stirling said.
''We've got some proposals, but at this stage I can't comment on any of them.''
Dunedin RSA president Lox Kellas said services in the city would go ahead as usual, artillery guns and all.
''There's no change to the format.''
The usual salutes from a 25-pounder artillery gun would go ahead at major services, including the dawn service in Queens Gardens in central Dunedin, as well as the later Mosgiel and University of Otago services.
Senior Sergeant Craig Dinnissen, of Dunedin, said there was no specific threat to services in the Otago and Southland police district but police would be present in ''substantial numbers''.
Officers remain armed as part of a national directive.
Waitaki Mayor Gary Kircher said discussions were taking place with police about possible changes to services in Oamaru.
Invercargill RSA president Norm Wilson said historically only one street next to the cenotaph was closed, but this year all four streets - Victoria Ave, and Kelvin, Gala and Dee Sts - around the cenotaph would be shut.
A meeting with police would be held the day before the event, he said.
He was unsure whether police would be instituting any extra security measures.
Gore RSA manager Steve Brinsdon said no changes had been made on security grounds, but he would meet police today.
Services are going ahead as usual in Clutha.
- Additional reporting by Giordano Stolley, Daniel Birchfield, George Block and Richard Davison