We know Otago's lakes and rivers but do we understand them? And does that matter? Queenstown editor David Williams speaks to three University of Otago academics about why we should care about water.
People come to it in different ways.
University of Otago geography lecturer Dr Sarah Mager  said for her father Perry the penny dropped when he retired and started fishing again — something he had not done for 20 years.
The places he had treasured for walking and fishing spots were completely different.
"It was a couple of years ago when he went to fish the Mataura," she said.
"Until that point he'd never really engaged with the issue; hadn't really seen the transformation. It strikes me that that's true for many people."
Dr Mager is talking about water.
Water quality — and quantity — underpin two of our most important industries, tourism and agriculture, which directly contribute about 5.6% and 5.3%, respectively, to New Zealand's total GDP.
While this country markets itself as "100% Pure" our waterways are changing and, in some cases are struggling, because of on-land transformation, like residential development and agricultural intensification.
The Government has plans to clean up New Zealand waterways and says it is addressing pollution caused by elevated levels of nutrients, E.coli and sediment.
In February it announced an "ambitious" target of 90% of rivers and lakes to be swimmable by 2040.
But critics — including some water scientists — say the wool is being pulled over the public's eyes by the Government shifting the standard for "excellent" waterways from 260 E.coli units per 100ml to 540 per 100ml.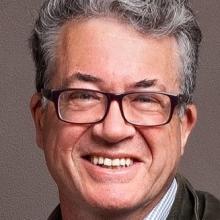 Environmental groups are capitalising on the issue ahead of next month's general election, launching their own "Freshwater Rescue Plan".
So what is the state of our waterways? Dr Mager said it depended on where you looked and how it was benchmarked.
Queenstown's lakes, for example, were "pristine" and represented a "very special eco-system".
"We still know relatively little about their vulnerability; their ability to be able to withstand transformations in the environment, whether that be through changes in the landscape or from climate change.
"Because they're in such a pristine state presently — although they clearly are responding to something with the lake snot and so on — we have an opportunity to learn from those about tipping points and also an opportunity to reflect on their value and preserve them."
That backs up a push from high-profile fresh water ecologist Marc Schallenberg for continuous, high-quality environmental monitoring.
Official statistics for international visitor arrivals to New Zealand show a rise from 2.64 million in 2013 to 3.65 million — a 38%  increase in four years.That was mainly Australians but also a growing number of Chinese.
Estimates by the Ministry of Business Innovation and Employment suggest visitor arrivals could rise to 4.9 million by 2023 — but that is based on a conservative 4.8%  growth rate.
Dr Mager's colleague in the university's Department of Tourism, Associate Prof Brent Lovelock, said the more tourists New Zealand attracted, the greater the impact.
"Those impacts might be something on a small scale like a freedom camper urinating in a stream or defecating beside a water course.
"Or it might be something  more substantial like a large-scale hotel — the water use of such hotels is quite tremendous compared to the water use of residents."
Prof Lovelock and masters student Stuart Hayes published a paper last year based on surveys of fishermen from Europe and the United States who visited New Zealand. Unlike the country's two top tourism markets — Australia and China — the anglers tapped by the researchers had a similar expectation to Kiwis of water quality,  Prof Lovelock said.
"What we're finding from our research with those international anglers is that they can see through the '100% Pure', I guess, farce.
"They talk about '100% bull...'  or, perhaps, more aptly, '100% cow...'."
He added: "Some people will accuse me of being over-dramatic, but we've got the data."
Last month, Federated Farmers' president William Rolleston said farmers, and dairy farmers in particular, had made significant environmental improvements. Ahead of next month's election, he called on political parties to take a "sensible, practical and affordable" approach to agricultural issues. A Government stocktake of lake and river water quality, released in April, painted a grim picture, particularly near urban waterways.
On the plus side, this year MPs passed a law giving the Whanganui River the same rights as a person.
So how are New Zealand's environmental protections viewed internationally?
It depends on who you talk to, environmental law specialist Associate Prof Nicola Wheen says.
"Superficially there's the clean, green image. Most people, I think, know that it's not what it appears in New Zealand.
"I think they know we've got a big fresh water issue here — what I would describe as an agricultural problem here."
The gave the right kind of powers to people, she said, but they were not always used as intended.
She said the possible political consequences put the powerful off doing the "big things", such as limiting water takes or requiring riparian planting.
Dr Mager said people who cared deeply about water should become involved and informed, including holding those people responsible for waterways to account.
She said there was a movement back towards local groups considering water quality or quantity problems.
"Collectively, as communities, we need to identify what trade-offs we're prepared to make, what values we hold in our water resources and then how those two things sit together."
Be there
The University of Otago's Queenstown symposium, Something In The Water, will be held on Tuesday, August 8 at the Copthorne Hotel and Resort Queenstown Lakefront, starting at 7pm. The panellists are Dr Marc Schallenberg, Associate Prof Brent Lovelock, Dr Sarah Mager and Associate Prof Nicola Wheen. Lyttelton satirist and columnist Joe Bennett is MC.
To show your interest email: wintersymposium@otago.ac.nz with the code: QN Winter Symposium.