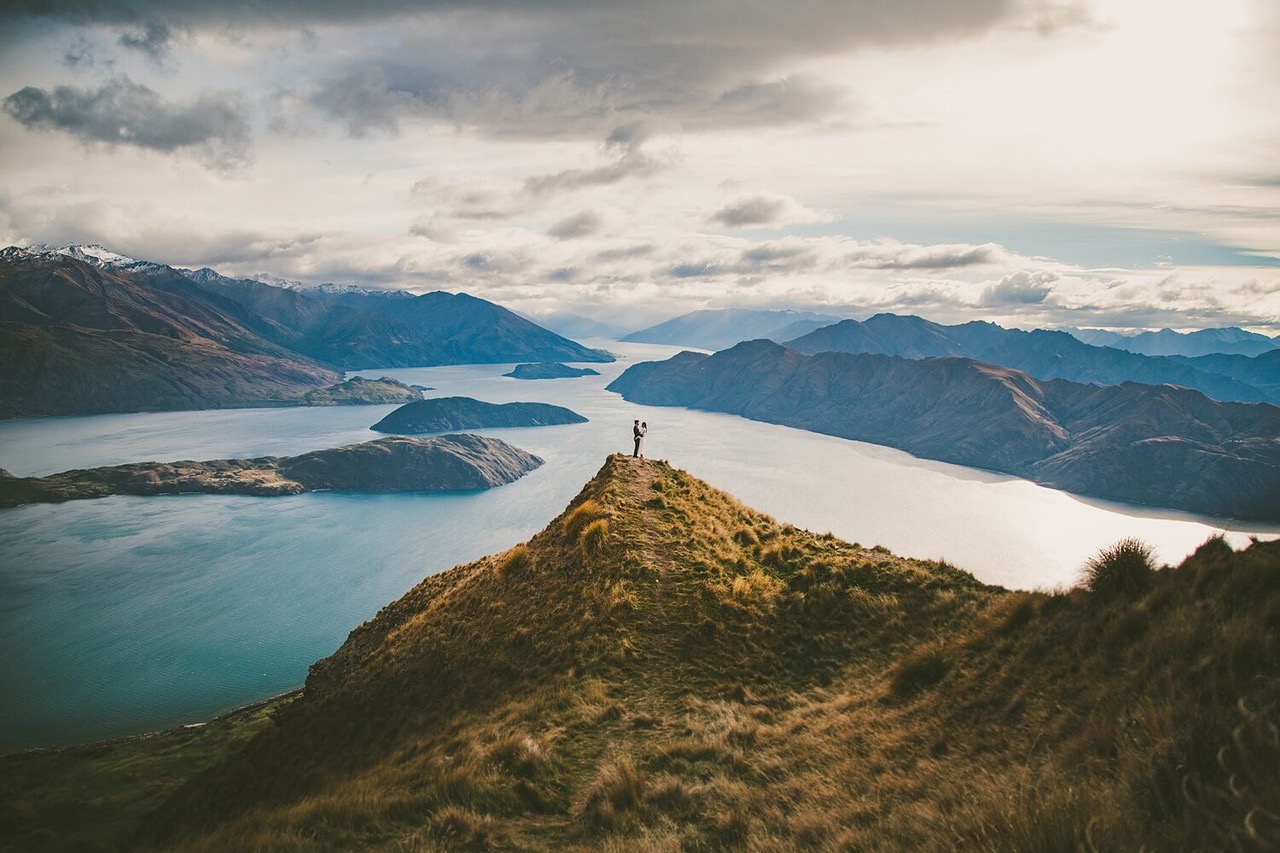 New Zealanders are flocking to the outdoors and in some places more than making up for the loss of foreign tourists.
The Otago Conservation Board released figures from July 1 last year, and covering the following 12 months, which showed visitor numbers in the South have been a mixed bag.
Otago Conservation Board chairwoman Tara Druce said the post-Covid 19 reset provided an opportunity to think about what levers could be activated to allow for a more sustainable model for the future.
The report shows in the South, while numbers taking day walks to sites such as Roys Peak and Blue Pools dropped, New Zealanders have flocked to areas often dominated by overseas tourists like Stewart Island, the Routeburn Track and the Otago Central Rail Trail.
The majority of visitors described their experiences as authentic, memorable and personally meaningful.
Visitors to Ulva Island in Stewart Island increased by 37%.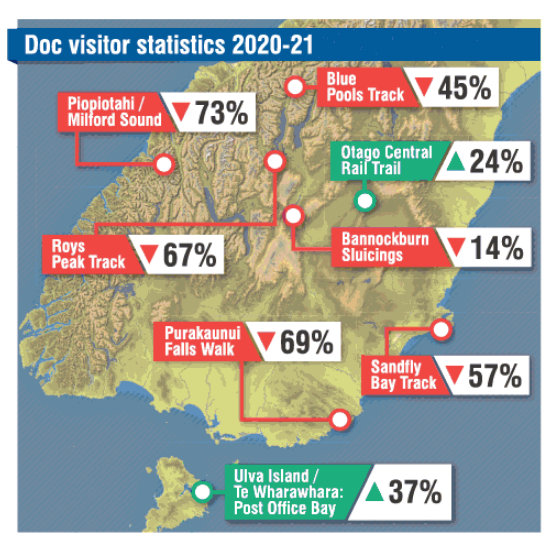 Rakiura Retreat operator Lorraine Kelly said from October last year to June this year, visitor numbers were so high in Stewart Island the main hotel was often preparing more than 180 meals in a single night.
However, the lack of young workers from overseas meant local staff were so exhausted some operators chose to rest by closing down through July and August this year.
It was a blow for this to be followed immediately by a forced lockdown, causing the cancellation of the Rakiura Challenge.
Ms Druce said the loss of foreign tourists was made up for by the increase in domestic tourists.
''About 50/50 usually, but a lot more Kiwis since the pandemic,'' she said.
Cyclists on the Otago Central Rail Trail increased 24% as New Zealanders looked for adventure closer to home.
Waipiata Country Hotel owner Mark Button experienced an unprecedented year for his business.
''New Zealanders travelling in New Zealand is fantastic,'' Mr Button said.
''Retail wise it was a record year, with a lot of re-books from the previous lockdown.''
Current pandemic restrictions had cut his capacity for 100 guests down to about 40%.
Ms Druce welcomed the report.
''Its awesome to see New Zealanders getting out and enjoying our natural and historic places in higher numbers, however with the massive growth in tourism numbers in recent years we started to see the adverse effects on conservation lands and visitors' experience of them,'' she said.
Supporting the destination management plans through the Government's $200 million TourIsm Communities: Support, Recovery and Reset Plan, she was keen to ensure that before borders reopened they had the tools to manage visitor effects at tourism hot spots.
''So while Kiwis are getting out and enjoying wild places now, a co-ordinated and collaborative strategy is required to make sure these experiences remain fulfilling and that sites are managed to avoid a degradation of the experience.''
The huge decline in visitor activity over 2020-21 to high-volume well-known destinations compared with the average of the past three years was expected, given the closure of international borders in response to the Covid-19 pandemic
This significant decline in places that have been most affected included a 73% decrease of visitors in Milford Sound, a 72% drop to Franz Josef Glacier and the Tongariro Alpine Crossing had a drop in visitors of 63%.