A serious house fire in Balclutha yesterday had a fortunate outcome — thanks to a cat called Max.
The Affleck family were asleep in their new home in Clyde St, when Max — also known as "Fat Cat" — raised the alarm about 2am.
Homeowner truck driver David Affleck said Max made sure to gain his attention as he slept.
"We don't know quite when [the fire] started, as he first came in for a pat about 1am. But about 2.10am, he started jumping on my head, which you'd soon know about.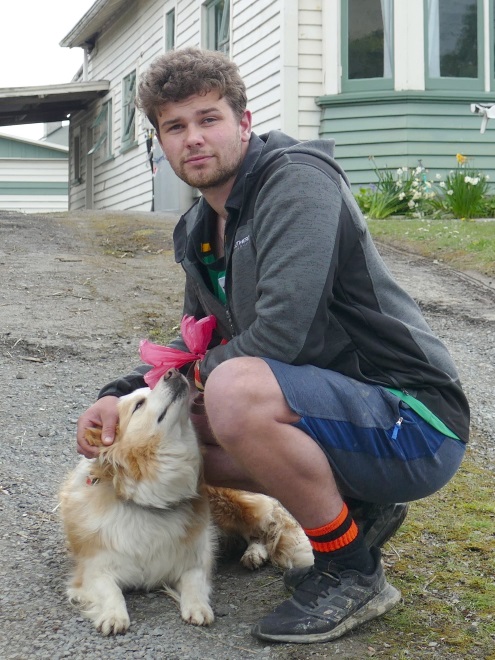 "I thought he wanted out, but when I got up there was pretty thick smoke everywhere, so I just got everyone up quick and we all got out."
Mr Affleck alerted the fire brigade, then he, his wife and two children stood and watched as their new home burned.
"We bought it in July, did it up ourselves, then moved in about 10 days ago.
"It's pretty gutting when you look at it like that, but we're all alive and well."
The heroic Max had "shot down the road" on opening the door, and had not been seen since.
A further cat, dog Ginger and a turtle had all made it out safely, thanks to local firefighters' quick response, he said.
"I know a few of those guys, and they're all good buggers. They did a bloody good job."
The house's roof space was "gutted", and the house substantially smoke damaged, and unlivable.
The family had insurance, and was being assisted by friends and neighbours, Mr Affleck said.
Balclutha fire chief Jason Lyall said the brigade was alerted to a roof fire in the villa about 2.20am yesterday.
Two Balclutha appliances responded immediately, and were joined by teams from Kaitangata and Milton soon after.
The fire appeared to have started in one of the rooms, then spread through the roof space.
"The roof was fully involved, so this has been a successful response from a Fenz [Fire and Emergency New Zealand] perspective, given we've saved the house from going up and all residents and their animals have escaped."
The incident served as a timely reminder for people to check smoke alarms, he said.
He could not confirm the cause of the fire at this stage.
However, son Bradley Affleck said it might have been caused by an open fire in the home's living area.
"The fire was going last night, so it's probably something to do with that, I guess," he said.
Mr Affleck said another son, Ben, was not home at the time of the blaze, as he was on holiday in Invercargill.
Ben Affleck rose to national fame in 2018 as a namesake of the better-known Hollywood star, during a tongue-in-cheek advertising campaign for telephone company Skinny.