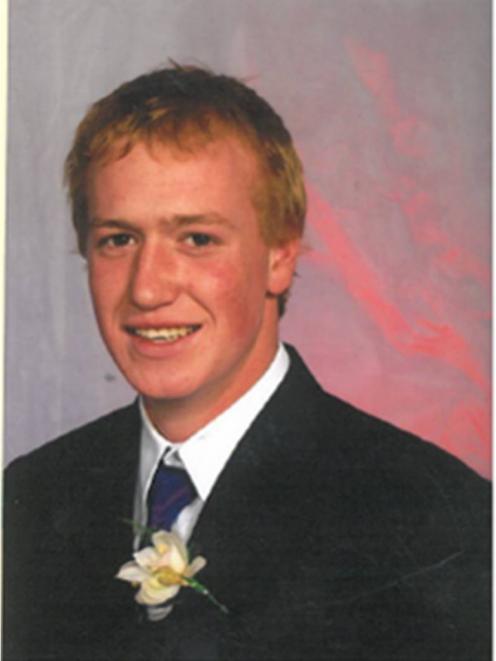 The family of missing teenager Blake Sinclair will carry out their own private search of the Clutha River after the official search was scaled down, police say.
The 18-year-old was being towed behind a boat on a kneeboard when he fell off and failed to resurface on Saturday.
Upwards of 100 volunteers, dozens of boats, the police national dive squad and a helicopter have been involved with the search.
Police said today the search would be scaled down.
A team of four jetboats would search tomorrow along the riverbank near where Blake was last seen.
His family, who today spoke of a boy with "a youthful twinkle in his eye", also planned to continue a private search.
Blake's parents, Raewyn and Mark Sinclair, issued a statement in which they spoke of a young man with a passion for the outdoors who was loved by his extended family.
"Our son Blake loved the outdoors and all aspects of spending time in the outdoors with family and friends - including hunting, fishing, diving, boating and trail-bike riding.
"Blake grew up enjoying jet-boating on weekends, family holidays out and around South Otago and in the Southern Lakes region, and family boating holidays on the West Coast.
He also loved visiting Stewart Island where he would fish, dive and hunt, with family and friends, the statement said.
"Blake and his brother, Logan, loved to spend their time sharing their interests in the outdoors, mixing with friends, or being with family at home."
He was a "great boy with a very friendly manner and a dry sense of humour".
"He wasn't one to get into trouble but he had a youthful twinkle in his eye. He was confident in his own decision making and ability. He wasn't one for sitting down and not giving anything a go.
"He would take an opportunity, consider it and grab it with both hands."
Recently Blake had been working with a relative as a fencing contractor in and around South Otago, but was looking to eventually head home to the family farm.
He attended school at Clutha Valley Primary School and South Otago High School.
"Blake was loved by his entire extended family," his parents said.
The family expressed their gratitude to the volunteers and emergency services who had tried to find Blake.
- Matthew Theunissen of APNZ