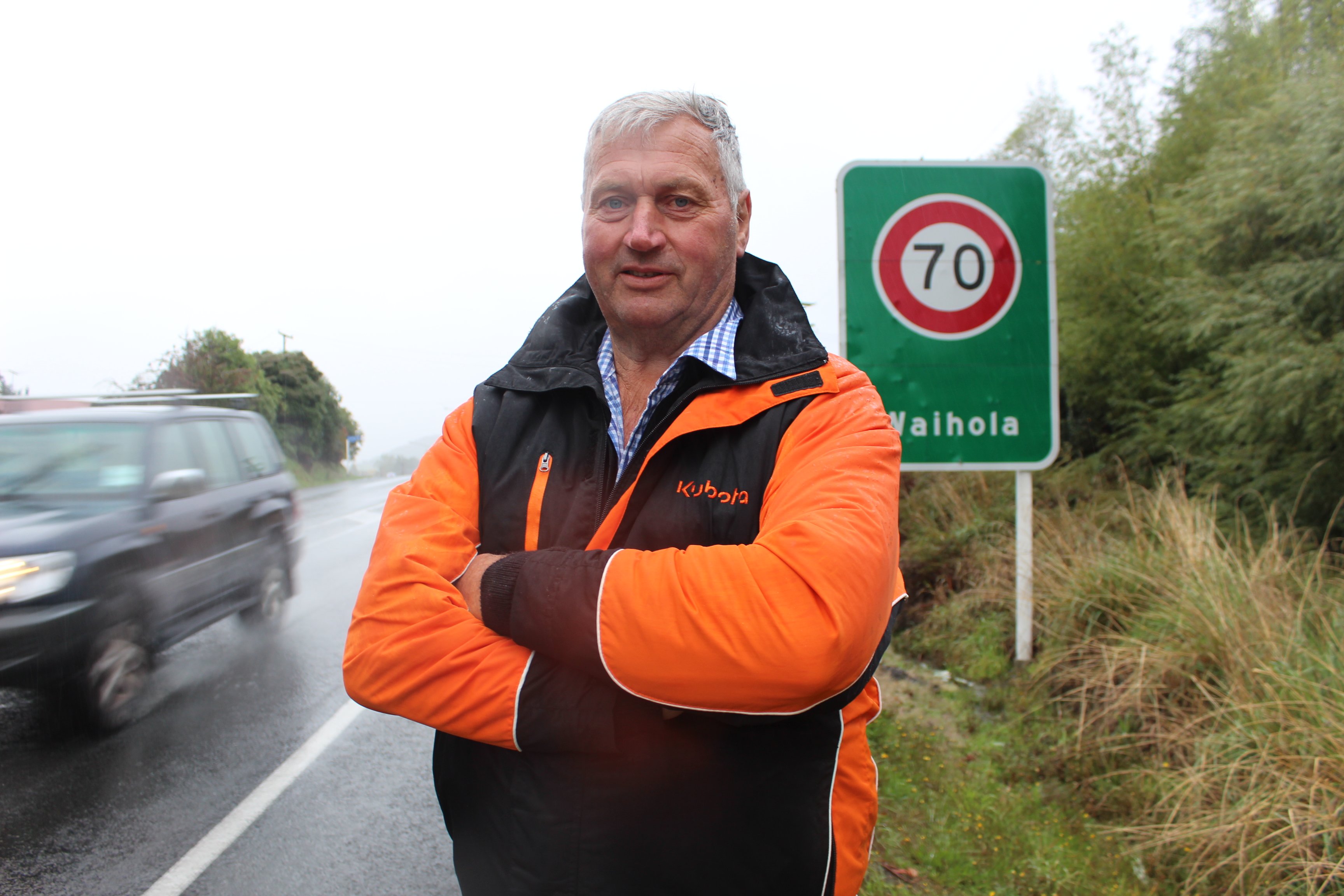 The New Zealand Transport Agency will start work on lowering the speed limit through Waihola next month.
The move has been met with relief in the small town, where locals say State Highway 1 is getting busier and busier.
At present the speed limit is 70kmh.
New Zealand Transport Agency (NZTA) senior safety engineer Roy Johnston confirmed it was looking at dropping the Waihola speed limit to 60kmh and the process for that was expected to begin next month.
Waihola Looking Forward group chairman Stu Michelle was happy to hear the news as the group had been advocating for a reduction in speed for "two or three years now".
Mr Michelle said he had been told a few months ago there were plans to reduce the speed but "assumed it was going to happen a bit quicker".
The group had successfully managed to get Titiri Rd in Waihola reduced  to 70kmh from 100kmh in recent years.
The increased buildup and spread of houses in the area reinforced the case  for a reduction in speed.
The main road in Waihola was used by elderly residents  and several local businesses had become focal points for congestion, he said.
"It's a built-up area and basically everyone in the township to get to the foreshore has to go across the main road."
He said heavy vehicles used the North Foreland St and Waihola Pl intersection on a regular basis which increased the risk of a dangerous incident.
The new service station in the town was also "extremely busy".
Mr Michelle said it was "great" there were plans to have the speed down to 60kmh but he personally wanted to see it reduced further to 50kmh.
Waihola resident Danique Girvan, who was a member of the Waihola School Parent Teacher Association, agreed the speed should be reduced further.
She believed the proposed 60kmh change would help but "would love to see it go even lower".
"But 60 is better than what is is."
While there had been no serious crashes in Waihola lately, she was aware of a few instances of "tail-ending" as drivers had to slow down to turn off the main highway.
"I know of one ... and very luckily they did not have their child in their car at that time because their car was written off."
Thankfully, no-one had been seriously hurt but there were instances where they could have been, Mrs Girvan said.
With local businesses in Waihola increasing in popularity more people were constantly crossing the main road.
Senior Constable Robin Hutton, of Balclutha, said police supported the proposal to reduce the speed in Waihola by the NZTA.
"Waihola can be a busy little stretch of State Highway 1."
There were several shops and businesses in the town, he said.
"It would be a positive move."
He said the NZTA had a process to follow which the police were not involved with.