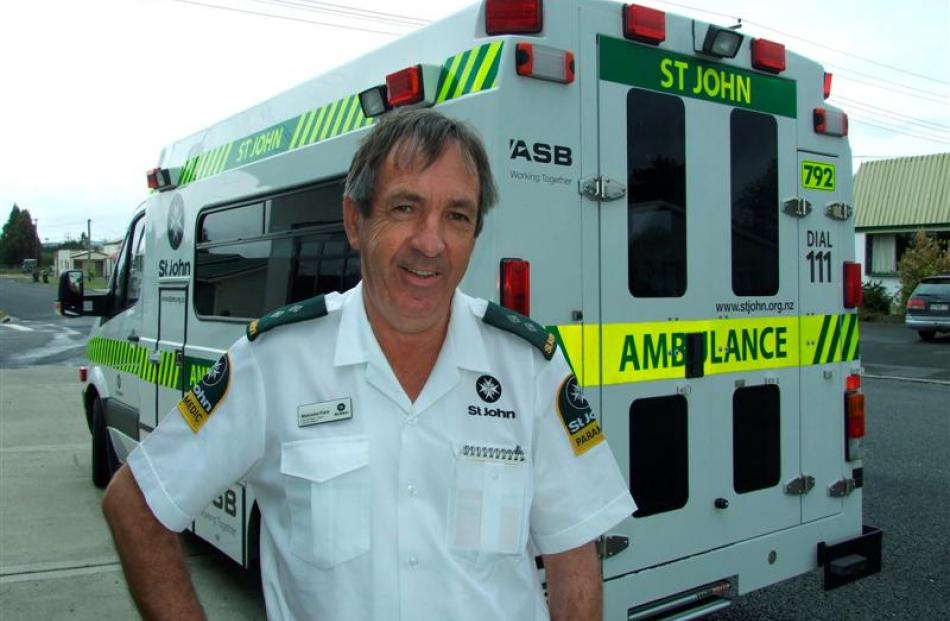 The hunt is on for volunteers to crew Milton's ambulance service.
Last year, Milton St John attended 520 emergency callouts, and operational team manager Malcolm Flett said demand was increasing.
Milton has a team of 12 volunteer ambulance officers crewing the town's one ambulance but a viable rural volunteer ambulance service needs 28 volunteers, he said.
"Our community relies on St John to provide an emergency ambulance when needed - preferably one responding from our own town, not from another station at least 20 or 30 minutes away."
Mr Flett is seeking people interested in volunteering for St John, as current volunteers are facing bigger workloads.
A paid St John paramedic, Mr Flett has served in Milton for more than 20 years, and said the organisation recognised the "vital importance" an ambulance had to the town.
An ambulance has been based in Milton since 1966.
"We need an ambulance in our town; that's why I joined."
The Milton ambulance covers a large area from Taieri Mouth to halfway to Lawrence and Wangaloa, and also Balclutha when needed.
Volunteers work on a roster to ensure the Milton area is covered.
Mr Flett said new volunteers would take induction and training courses, including advanced first aid and a two-day driving course.
"It's a bit of commitment, but it really is rewarding."
Some Milton volunteers had been with St John for more than 30 years and provided the team with a wealth of experience, but new members were needed to keep the service running.
St John services in other South Otago towns were also facing volunteer shortages.
"We have a good team of volunteers here in Milton - they're pretty dedicated. Recruitment and retention are our biggest issues. It's a problem nationwide, but particularly in South Otago."
St John staff and volunteers will be at the Tokomairiro A&P Show in Milton next Saturday, and Mr Flett encouraged anyone interested in becoming a volunteer to visit their local St John office or call 0800 785-646.