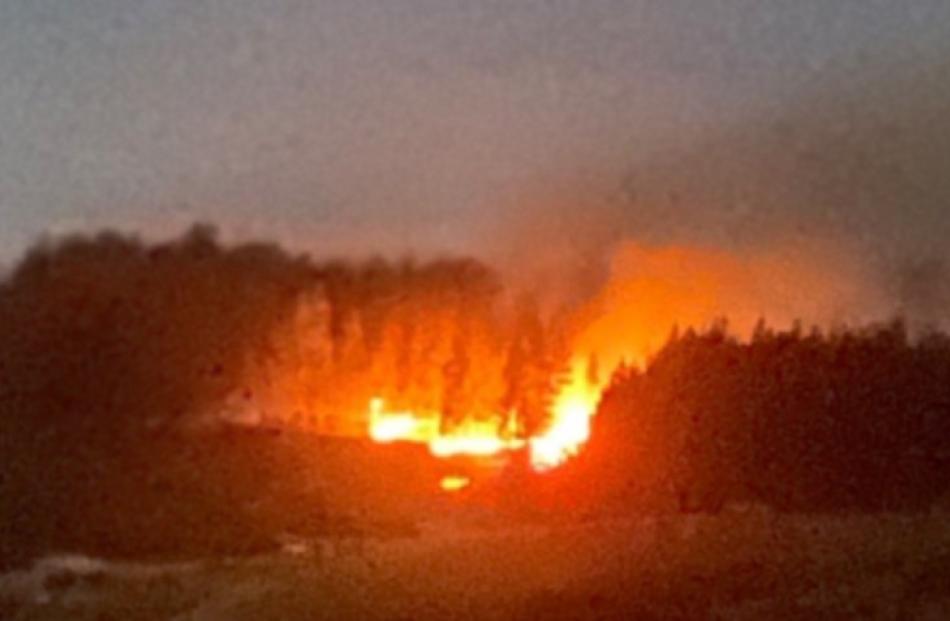 Balclutha police are investigating a suspicious fire which had the potential to spread to a forestry block near Taieri Mouth yesterday.
A Fire and Emergency New Zealand spokeswoman said fire appliances from Waihola and Brighton were called to gum trees on fire in Finlayson Rd, about 11.20pm on Tuesday night.
''The fire covered an area of about 100m by 100m.
''They were concerned because the trees were bordering a forestry block and there were quite strong winds.''
She said firefighters managed to contain the blaze about 50 minutes later and the fire was extinguished by about 1am yesterday.
''The fire has been tagged as suspicious because there is no obvious reason why the trees would have caught fire.
''So police have been notified.''