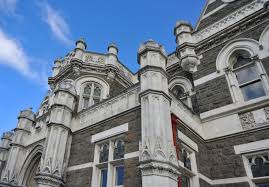 Prosecutors asked a jury in the sex trial of a Clinton man to put themselves in the shoes of the children he allegedly abused.
If they did so, the Crown said at the Dunedin District Court yesterday, they would find 63-year-old Richard Joseph Wekking guilty of the 38 charges he faced.
However, defence counsel John Westgate argued there were a stack of issues that amounted to reasonable doubt.
He pointed particularly to a statement prepared by experts on the issue of memory that was read to the jury at the trial's outset.
"Simply thinking, wondering, imagining or speculating about a past experience can lead us to unwittingly fill in the gaps in our memories with details that will make sense to us but that were not part of any original experience," it said.
The three complainants, two of whom were allegedly abused for several years from the age of 6 during the 1980s, had not colluded in a bid to make it appear that Wekking was guilty, Mr Westgate said.
He suggested to the jury they had fallen victim to "memory contamination", through which they had convinced themselves the alleged sex attacks had occurred.
One of the complainants told the court about "games" Wekking invented for his gratification.
"Mummies and daddies" allegedly involved him telling the child to strip before joining him in bed, naked.
"The Radio Game" had girls twisting his nipples as they sat on his knee, the witness said.
Wekking allegedly told the complainants it was how people showed they loved each other.
Two of the girls gave evidence of being consistently exposed to pornography.
It was so normalised, one said, that she would go into the video store and select movies that she believed Wekking would enjoy.
The issue of whether girls were exposed to pornography was not the subject of any charge, Crown prosecutor Mary-Jane Thomas said.
But she pointed to evidence from an independent witness that backed up what the complainants had said.
Ms Thomas asked the jury to "challenge" any assertion that the girls should have immediately spoken up about the alleged abuse when they were children.
"Look at it through the lens of children," she said.
"Wouldn't it be great if every time a child is touched they went to a parent."
That, of course, was not the case but she urged jurors not to see it as a weakness in the prosecution case.
One of the women had made allegations to police when she was 6 or 7 but quickly withdrew them.
More than a decade later, she wrote a letter to Wekking apologising and said the assaults must have all been in her head.
Under cross-examination she told the court she had written the letter under duress from a social worker.
It had repeatedly appeared in her letterbox every time she had raised the allegations, the complainant said.
She said she had informed police about that but the officer in charge had no record of such a statement.
"When faced with something that's a problem, she starts making stuff up," Mr Westgate said.
He was also critical of another complainant who had allowed her daughter to spend time with Wekking despite labelling him a "monster".
"It just doesn't make sense," he told the jury.
Judge Michael Crosbie will sum up the case on Monday before the jury of six women and six men retires to consider its verdicts.