The woman accused of murdering Dale Watene will deliver her version of what happened the night her former partner died when she gives evidence in court today.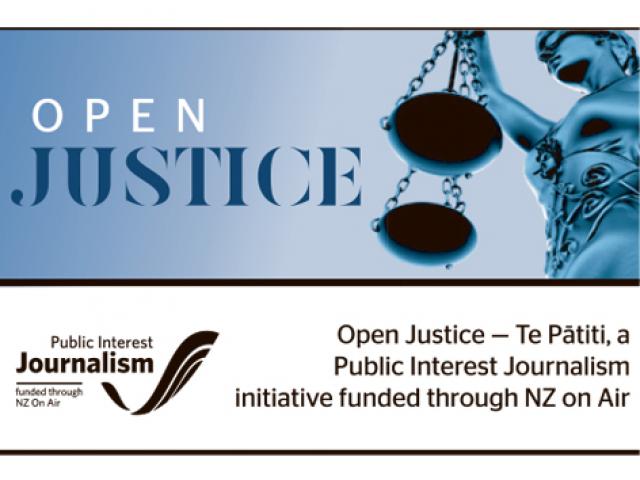 Sandy Maree Graham (32) is charged with Mr Watene's murder at her home on April 16, 2020.
George Ivor Hyde (25) is accused of accessory after the fact to murder between April 16 and 27, 2020.
Mr Watene's body was found buried in a shallow grave in the Longwood Forest near Otautau on May 18, 2020.
A jury trial before Justice Gerald Nation is being heard in the High Court at Invercargill.
In her opening, Graham's defence lawyer, Sarah Saunderson-Warner, said Mr Watene had been shot at Graham's home but it was not done on purpose or with murderous intent.
Through defence lawyer Fiona Guy Kidd, QC, Hyde also admitted that he disposed of the body, but says he was told by Graham at that time Mr Watene had taken his own life.
Institute of Environmental Science and Research senior forensic scientist Angus Newton yesterday said examinations of the bullet retrieved from Mr Watene's body gave moderate support to it being fired from the Ruger 10/22 long rifle seized by police from Geoffrey Miller's farm in Drummond.
None of the six cartridges retrieved from different locations, including the grave site, were deemed to have been fired from the Ruger rifle.
He explained when fired, residues such as soot and propellant were ejected with the bullet from the muzzle of the firearm.
"The soot and propellant will travel a short distance from the firearm and can be deposited on to the surface of the target, if the target is close enough," he said.
The patterns they left could determine how far away the muzzle of the firearm was from the target.
Given that no muzzle residue was found on Mr Watene's face or mouth, the distance of the muzzle was unlikely to be closer than one metre away from him at the time the bullet was shot and definitely not closer than 0.8 metres away.
Under cross-examination by Graham's defence lawyer, Philip Shamy, Mr Newton admitted the bullet retrieved from Mr Watene was in poor condition and at first, he thought he might not be able to complete examinations that would determine where the bullet had been fired from.
While normally evidence would be left intact, it was decided they would "peel" some of the damage from the bullet to see if they could expose original features still present, including rifling detail — distinctive grooves and marks left on a bullet as it travelled through the barrel.
Consultant forensic pathologist Dr Martin Sage said the postmortem evidence showed Mr Watene was shot through the mouth with a small-calibre, low-energy weapon.
"The absence of direct injury to the lips teeth or facial bones indicate his mouth was wide open at the time the bullet entered," he said.
A single propellant particle was located in the damaged upper surface of Mr Watene's tongue, believed to be transferred from the bullet as it travelled through.
Other indicators to suggest the muzzle of the gun was in his mouth at the time of the shooting were not seen in this case, he said.
It was likely Mr Watene was buried not long after death and that he had died on or around April 16, 2020, Dr Sage said.
The Crown closed its case about 2.30pm.
After an adjournment, Mr Shamy indicated Graham had elected to give evidence. She would be the only defence witness called, he said.
Mrs Guy Kidd said Hyde's defence would not be calling any witnesses.