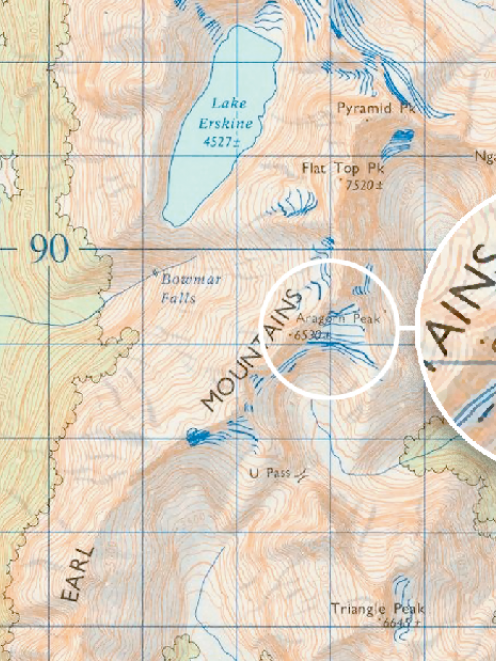 In 1974, the name Aragorn Peak appeared on a Fiordland topographic map published by the Department of Lands and Survey, but by 1980 the mountain had been stripped of the name.
The New Zealand Geographic Board has decided to keep the mountainous area Tolkien-free after declining a proposal to name a nearby peak Tolkien Mountain.
Manapouri man Aaron Nicholson had applied to have an unnamed 1757m peak at the northern end of the Earl Mountains in Fiordland National Park, named Tolkien Mountain but the New Zealand Geographic Board has declined the application.
New Zealand Geographic Board secretary Wendy Shaw said the board's naming policy had not been met and it was not convinced the peak needed a name.
''The proposal would have had to have provided a strong association between the person being honoured/commemorated, and the area where the feature is located.
''In this case, the connection and relevance between English author J.R.R. Tolkien and this peak is based on its use as background scenery in a movie based on the author's works.
''This was not considered to be sufficient grounds for naming the feature 'Tolkien Mountain'.''
She said Aragorn Peak was one of nine ''Lord of the Rings'' names proposed to the Fiordland National Park Board in 1972. In 1973, the chief surveyor of Invercargill informed the New Zealand Geographic Board the park board supported Aragorn Peak and one other name.
''It appears that, on the basis of the Park Board's support, the name 'Aragorn Peak' - and the one other name - were added to the 1974 map (NZMS1 S122) by the Department of Lands and Survey (Invercargill office).''
The NZGB did not consider these two names but considered other suggestions from the park board, which were made official in 1979, the names being: U Pass, Glade Pass, Triton Peak and Disappearing Peak.
''After the NZGB's 1979 decision, it is assumed that the Department of Lands and Survey then made the decision to remove Aragorn Peak from the next edition of the map (1980), presumably because it was not an official name.''