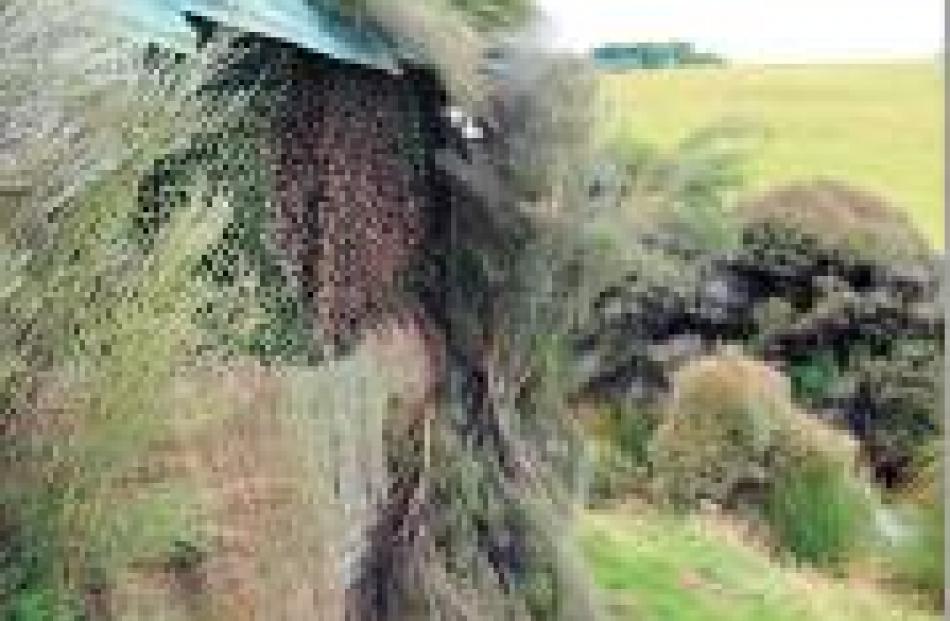 Just because they are women does not mean they duck out of duckshooting season.
Tokanui women Kelly Earwaker, Carol Hayes and Kellie Brand are experienced duckshooters. Over the years they have perched in trees and hidden in old cars in pursuit of their feathery prey, but this year is different. This year they have a mai mai they can really call home.
Designed and constructed by the women, the mai mai on the Earwaker farm is a girls-only retreat - a place to giggle and gossip and take an occasional look out the window.
The mai mai took two weeks to build and overlooks a pond.
The enthusiastic duckshooters admitted the duck death toll through the years had been none too spectacular, but said it was not about the numbers.
''We did shoot more than the husbands [did] one year but it's all about having fun,'' Mrs Earwaker said.
''We do a lot of giggling and make a lot of noise which is probably why we don't get too many ducks.
''We talk about everything, but what's said in the mai mai stays in the mai mai.''
Although the numbers are not important, the refreshments are.
''We are very organised and we are very well-fed,'' Mrs Brand said.
''We have had roasts in the past and we have powered up the mai mai so we can heat food up.''
Photographs from duckshooting seasons gone by line the walls of the mai mai.
The women said there was a duckshooting video circulating but denied all knowledge of its contents.
They said the mai mai might make other shooters take them more seriously.
''We get commandoed up and off we go,'' Mrs Earwaker said.
''Some girls wonder what we do all day but it's so much fun.