Mimihau coopworth breeder George Smith has sold five rams to a Chilean buyer who plans to set up a breeding operation in that country.
The deal came about when Chilean agronomist Daniel Delorenzo came to New Zealand recently in search of suitable coopworth stock, Mr Smith said.
Mr Smith said Mr Delorenzo learned about his coopworths via his web page and other websites that included vital information about stock performance for prospective buyers.
"It's surprising really," Mr Smith said.
Mr Delorenzo visited the Smiths' farm to inspect the rams at the beginning of August.
He chose two 4-tooth rams and three older ones and all were proven.
Mr Smith would not disclose the price Mr Delorenzo paid for the rams.
One of the rams was listed as number one on the Silace (Sheep Improvement Limited Advanced Central Evaluation) rating list for high performance, dual purpose.
That ram's daughters were renowned for their good milking ability, Mr Smith said.
He said Mr Delorenzo had indicated he would be keen to buy more stock from him.
Mr Delorenzo combined his knowledge of pasture production and securing good genetics to improve the sheep industry in Chile, Mr Smith said.
Mr Smith not only has a coopworth stud, but also a Texel, Booroola and Romney stud under the stud name Tamlet, and he is no stranger to selling stock and semen overseas.
However, Mr Smith said the interest in his stock via his website had increased lately.
He had received another inquiry last week from a Saudi Arabian buyer who wanted to import Booroola semen.
"It's the power of the web page," Mr Smith said.
In the past, he had exported semen to the United States, Iran, Syria and Australia, with Australia being the main market.
He said he had sold a Booroola ram to Saudi Arabia 15 years ago.
"Obviously people around the world who are developing breeding programmes are looking for genetic improvements."
The internet played a huge part in the international selling market, he said.
While Mr Smith said it was quite common for the dairy and beef industry to export semen and animals to other countries, it was not as common for sheep genetics to be exported.
AgriNetworks managing director Chris Mulvaney, who is based in Te Awamutu, helped Mr Delorenzo source the good-quality coopworth rams.
Mr Delorenzo had visited New Zealand on several occasions and had become involved in the Sheep for Profit programme run by Agri-Networks, Mr Mulvaney said.
Mr Mulvaney said Mr Delorenzo and his brother owned several farms in Chile and he was keen to learn from the Sheep for Profit programme in order to develop the sheep industry in Chile.
One way to lift the sheep industry in Chile was to introduce better genetics, Mr Mulvaney said.
Mr Delorenzo said yesterday he had been involved in the Sheep for Profit programme for about two years and was originally looking for Border Leicester rams, but that breed was not recorded on the performance programmes in New Zealand so he and Mr Mulvaney explored the option of buying coopworths.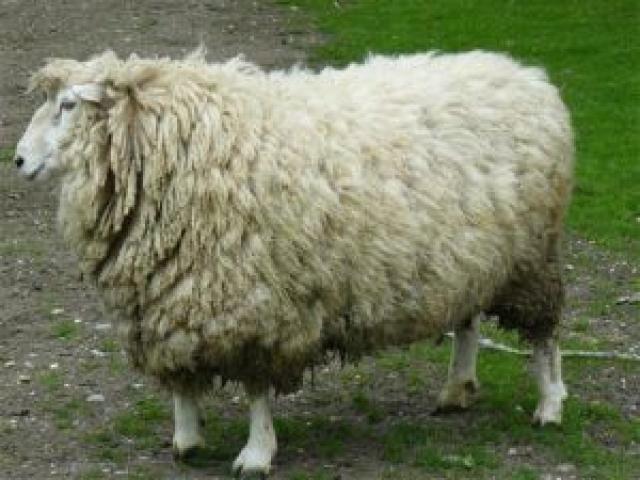 Mr Delorenzo said that after exhaustive investigations, the performance data showed Mr Smith's coopworths had the most consistent performance in several areas including growth rates, reproduction and lambing percentage.
"So we thought this is where we want to be," Mr Delorenzo said.
He also spoke to 20 of Mr Smith's customers and compared their data, which was consistently good.
"[They had] very nice results," he said.
Mr Delorenzo said he had developed a long-term business plan to help lift sheep production in all areas.
Mr Delorenzo said he planned to buy more stock, embryos or semen from Mr Smith on a yearly basis.
He said he would rely on Mr Smith to pick out stock for him each year that would add to the productivity and profitability of the flock.
"The selection process is very technical and we are sure we are going to progress," he said.
Mr Delorenzo also planned to develop a Sheep for Profit programme in Chile.
He said he had 1500 breeding ewes, but aimed to lift that number to 5000 within three to four years.