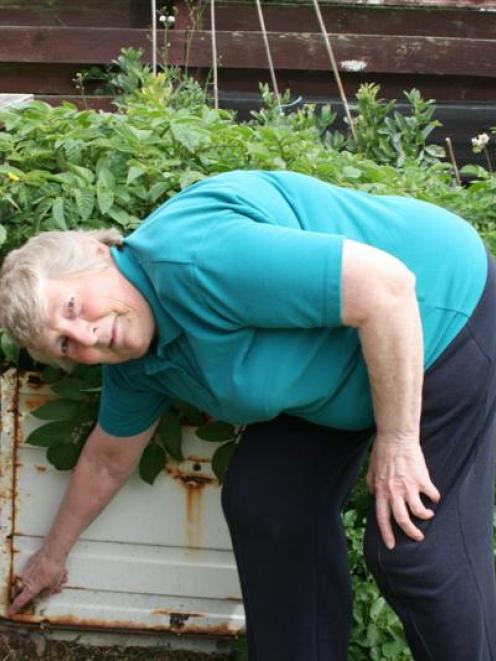 Keen gardeners Gwen and Lindsay Wilson have unwanted venomous visitors: wasps have made themselves at home in the bottom of an old clothes dryer the retired Invercargill couple have been using as a planter box for potatoes.
They first noticed the wasps on the weekend of the 12th and 13th and reported them to Environment Southland early last week.
The council does not usually inspect properties affected by wasps or eradicate the pests, but as the Wilsons live just a block from the council offices, council biosecurity officer Chris Morison visited them last Monday and squirted a toxic powder into the nest entrance.
Unfortunately, that was ineffective, Mrs Wilson said on Friday.
Mr Morison returned to give them another dose on Friday. If that did not do the trick, Mrs Wilson said, she would resort to more drastic measures.
''We've been talking to our friends and someone said wasps don't like petrol fumes because they breathe through their entire bodies. So we might try that.''
Mr Morison said he had calls daily from people all over Invercargill and parts of rural Southland bothered by wasps. It was an annual problem which began in January, peaked in late February or early March and continued until about May.
Queen wasps began to breed in the spring and continued through the summer, he said. People began to notice wasps as hive populations grew and more wasps flew about looking for food.
Wasps were a major pest and home owners were encouraged to eradicate them, he said.