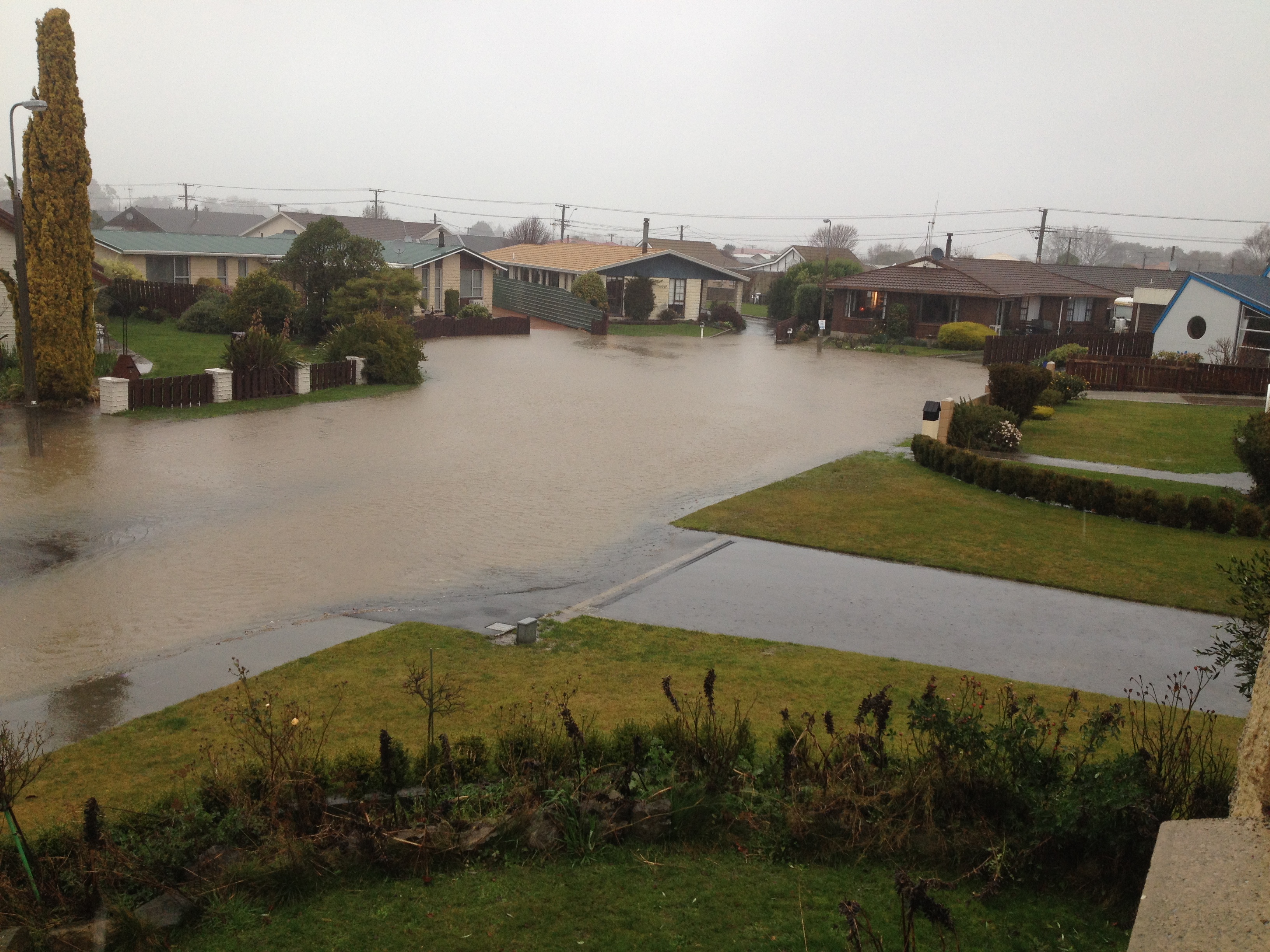 Oamaru
Oamaru and surrounds are bearing the brunt of the storm, with widespread surface flooding and some homes flooded.
Mosgiel
There is surface flooding in Mosgiel, which is being closely monitored.
Sandbags
Mosgiel people concerned about rising water can access sandbags and sand from the Memorial Park car park beside the stadium/Mosgiel Memorial Gymnasium.
Sandbags are also available in South Dunedin at the car park behind St Clair Tennis Club, Victoria Road.
Where possible, people should bring a shovel to fill the bags, although contractors are available on-site at both locations to assist with filling and loading.
Information centres
As a precaution the council has opened information centres in South Dunedin, in The Mercy Room, Catholic Social Services, 42 Macandrew Rd, and at Mosgiel Fire Station Theatre, 3 Cargill St.
Freedom Campers
Due to the weather the Dunedin City Council recommends all freedom campers find alternative accommodation rather than staying at either of the council's two freedom camping sites tonight.
Roads
NZ Transport Agency has issued road warnings for surface water and flooding across Otago, including SH1 from Waipahi to Waitaki Bridge.
Warnings are also in place for SH88 from Dunedin to Port Chalmers, SH 87 from Kyeburn to Outram.
SH83 from Pukeuri to Duntroon is also affected by flooding and is closed between Gray Rd And Horse Gully Rd.
In Canterbury SH 82 Waimate To Kurow is closed.
SH1 is now closed between Pukeuri to Morven
Rivers
The Kakanui, Shag and Taieri Rivers, the Silver Stream, Water of Leith and the Lindsay Creek are all rising steadily.
Flights cancelled
Flights to and from Dunedin Airport have been cancelled this afternoon.
The cancelled flights include Air New Zealand flights to and from Auckland and Christchurch.
The Jetstar flight from Dunedin to Auckland at 4.15pm has been cancelled.
Air New Zealand is advising customers booked to travel to and from Dunedin to consult the arrivals and departures information on our website here for up to date schedule information.
Sports grounds
The Dunedin City Council has closed all sports grounds for the weekend because of the weather.
The club rugby semi-finals may still go ahead at Hancock Park on Saturday depending on the weather. The decision will be made by the Otago Rugby Football Union.
Power cuts
There are reports of power cuts in Oamaru. In Dunedin power has been cut to about 100 customers in Green Island, Fairfield and Abbotsford suburbs of Dunedin after a power line came down.
Aurora Energy says it has a response crew working to fix the fault and power was expected to be restored by 5pm.
General preparedness
The Dunedin City Council is encouraging all residents and businesses across the city to make their own preparations.
Residents in low-lying areas who feel concerned should make plans to self-evacuate themselves to stay with friends or family who live on higher ground should it be required later on.
Check on neighbours, particularly if they are vulnerable.
Check spoutings and drainage channels for blockages and clear them if necessary
If your basement is prone to flooding lift items that could be damaged by water off the floor. Be sure garden sprays and other chemicals won't be affected
Check grates near your house for blockages and keep them clear of leaves and other debris to avoid water building up and affecting your property.