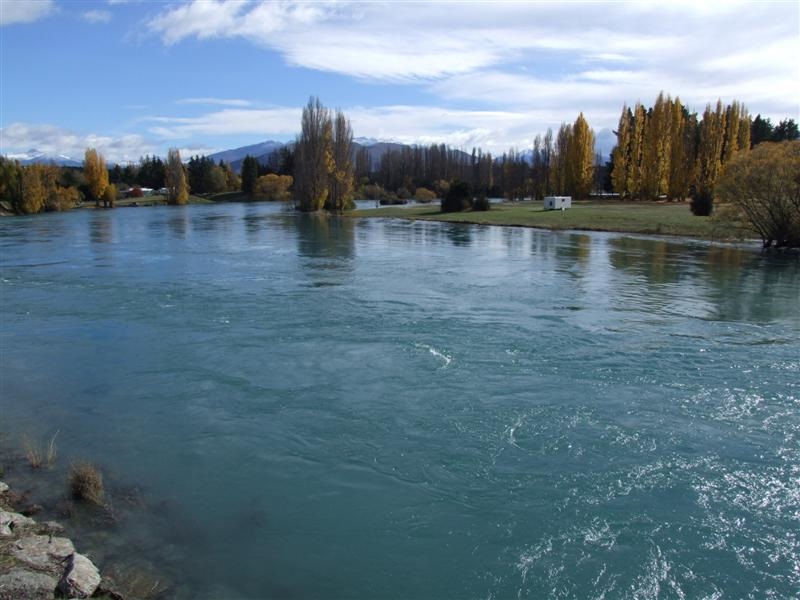 A controversial goldmining proposal for the Clutha River has hit another snag after an Otago Regional Council planner recommended it be declined.
After dredging for gold in the Clutha River between Roxburgh Dam and Tuapeka Mouth for the past 10 years, Cold Gold Clutha Ltd is applying for consent to move into the Upper Clutha.
Hearings on the proposal take place next week, but the Otago Regional Council's section 42A report, which provides guidance to the hearings committee, suggested the proposal be declined.
Consultant planner Josie Burrows' report said there was inadequate information to assess the effects of the suction dredging proposal on cultural and environmental values.
"This has led on to an inability to assess whether the proposal is consistent with the provisions of several relevant statutory documents," the report said.
"The proposed suction dredging operation will result in the discharge of sediment-laden water to the Clutha River/Mata-Au.
"If not assessed or managed appropriately, this could have adverse effects on the water quality of the Clutha River/Mata-Au."
The proposal received 41 submissions; 36 of them were opposed and three were neutral.
It has proved controversial with mana whenua and fishing interests, who felt it would have a detrimental impact on water quality, native bird and marine life, and the surrounding environment.
Fish & Game argued more could be done to mitigate its impacts on the environment, particularly regarding its impact on trout spawning and habitat, while the New Zealand Professional Fishing Guides Association also expressed concerns about the proposal's effects on the river and the surrounding users.
Te Rūnanga o Moeraki's submission said the application was focused on the economic benefits of gold dredging, and did not address the effects of this activity on the health and wellbeing of the Mata-au.
"Further, inadequate information has been provided to enable mana whenua to assess whether the effects of dredging on wāhi tūpuna and ara tawhito, ecology and biodiversity, and archaeology will be addressed," the submission said.
"Overall, Kāi Tahu are concerned that the current dredging proposal perpetuates existing inequities in environmental outcomes."
Land Information New Zealand provided its written approval for the proposal and submitter Stephen Jack said the proposal would benefit the economy.
Cold Gold Clutha Ltd director Peter Hall said he was reluctant to comment in detail on the process, given it was ongoing.
However, he said it had been "challenging".
"The sheer cost and amount of paperwork is far beyond the average person.
"But I can't do much about it. It is what it is," Mr Hall said.
Mr Hall said the benefits of the proposal were huge, socially and culturally.
"Think of the sheer amount of products that require gold. The list goes on and on."
At least 12 submitters were expected at the hearings on November 14.