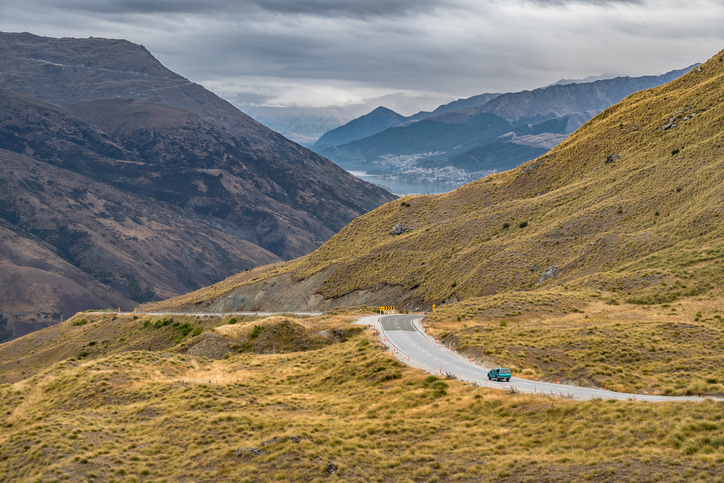 A $193,000 grant will soon help improve safety and the overall experience for visitors to the Crown Range viewing point.
Queenstown Lakes District Council has, this week, obtained the funding from the Central Governments Tourism Infrastructure Fund (TIF) to complete the project.
The upgrades will help provide a safer pull-off area for visitors to enjoy the vantage point over the Wakatipu Basin.
It is also a safe zone where tourist drivers can let backed-up traffic pass safely.
The funding will cover improvements related to access, sealing, viewing structures, guardrails, and parking enhancements. Educational information boards will also be created for tourists to view at the location.
Council general manager property and infrastructure Peter Hansby said the upgrade would provide a more pleasant viewing experience for people deciding to stop at the car park.
"This will improve and modernise a major tourist location'', he said.
"The car park provides stunning views of the Wakatipu Basin, so it's no surprise that it's become very popular with people from out of the area. Now we can improve tourist and resident safety through the provision of a suitably designed and constructed viewing car park.''
QLDC has previously received TIF funding for upgrades, most recently receiving $2.39 million to go towards a public toilet programme in October.