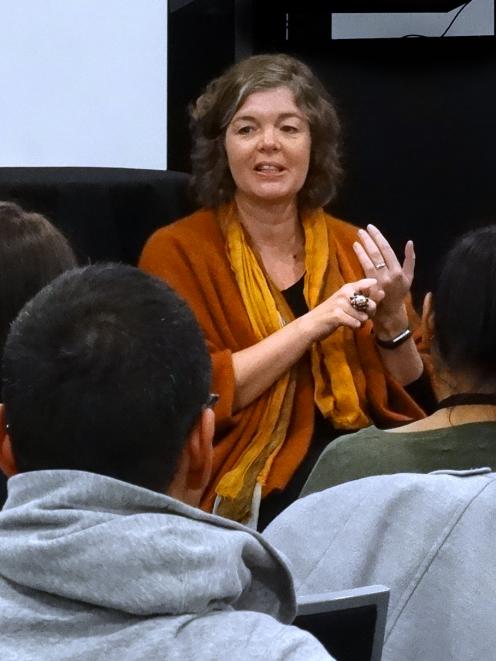 Some of New Zealand's most influential women are taking part in a public lecture series in Wanaka.
The Her Voice series, which starts today, will feature more than 20 prominent women from around the country, with a wide range of expertise from government, environment, sport, health, education and business.
Speakers include Minister for Women Julie Anne Genter, former MP Prof Marilyn Waring, the Prime Minister's chief science adviser Prof Juliet Gerrard, and businesswoman Traci Houpapa, who was named by the BBC as one of the 100 most influential women in the world.
Her Voice is being organised by Wanaka woman Amy Pearl, of gender equality and human rights organisation The Weaving House.
She said having speakers with such knowledge and calibre was "very exciting" and urged the public to come along.
"It's a gift for our community ... we're extremely privileged to have these women here."
Ms Pearl said she had not given the speakers a brief to adhere to, and said they would speak about whatever they liked. Topics that would be covered included human rights, gender equality and climate change.
Each session would feature four speakers, as well as an opportunity for the audience to ask questions.
"They're bringing solutions to the table, not just describing the situation, which I think is pretty exciting."
The two-day event would close with a performance tomorrow night by local performers and comedy musical duo The Fan Brigade.
Funds raised from the evening event would go towards domestic and sexual violence services, Ms Pearl said.