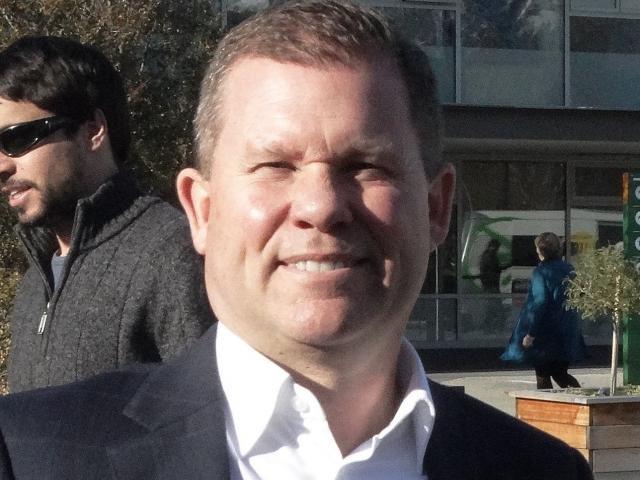 Is Wanaka Airport destined to eclipse Queenstown Airport and become the country's fourth-largest airport?
That question has been raised by the size of the proposed expansion of the passenger terminal at Queenstown Airport.
The Queenstown Airport Corporation (QAC) has been considering either expanding the terminal or building a new one.
In the QAC's newsletter on Friday, chief executive Colin Keel said the company was focused on ''expanding the current terminal infrastructure, rather than building a wholly new terminal''.
Its August 2017 master plan said the expansion option would cater for ''up to 3.2 million passenger movements''.
The QAC is expecting demand of 7.1 million by 2045, leaving a question mark over how the difference - 3.9 million passenger movements - would be accommodated.
Wanaka Stakeholders Group convener Michael Ross said yesterday ''if'' the Queenstown Airport terminal extension handled 3.2 million passenger movements a year, then ''that would leave 3.9 million passenger movements as an overflow to be handled elsewhere''.
''In our opinion, this suggests that QAC are looking at developing Wanaka Airport to accommodate those 3.9 million passenger movements a year by 2045.
''We ... firmly oppose the business scenario that would probably make Wanaka Airport the largest in the region and, potentially, therefore the fourth-largest in the country,'' he said.
''We simply don't have the infrastructure to support such growth and we believe the impact on the Upper Clutha communities and environment would be devastating.''
A member of the group promoting a new greenfields airport, urban designer David Jerram, said Wanaka people ''really don't know what they are in for''.
''I've got nothing to base this on at all, but personally I believe if they spend three to four hundred million [dollars] at Wanaka [as the QAC has suggested], then that's the end of ZQN [Queenstown Airport].''
He believed the QAC would eventually sell its airport land at Frankton to clear its debt.
As well, he said, Wanaka was a better option for airlines than Queenstown because it was six minutes closer to Auckland, Wellington and Christchurch airports.
''And that makes for huge fuel savings.
''Being an old Wanaka local, I've got some sympathies for Wanaka. If I was in Wanaka, I would be fighting like hell to stop a new airport with lots of jets flying straight over the top of the township.''
Mr Jerram said the airport issue needed to be dealt with as a ''nationally significant project'' under the Resource Management Act.
''No-one's looking at this holistically, and a study needs to be done.''
Asked for an explanation of the numbers, QAC general manager of property and planning Rachel Tregidga said the company was ''not yet in a position to be able to confirm the capacity that would be provided for at Queenstown and Wanaka Airports''.
''We will be able to share further detail when the work is more developed and we understand the outputs from other long-term planning initiatives being undertaken by the Queenstown Lakes District Council.''
Queenstown Lakes Mayor Jim Boult declined to comment.