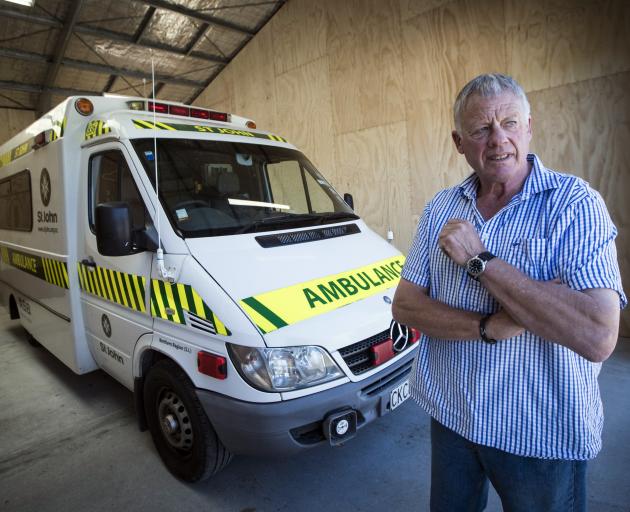 Sited in one of New Zealand's remotest regions, Haast township continues to lobby for life-saving cellphone reception. Sarah Harris reports.
Blair Farmer will never forget how a woman's life slipped away as he tried to save her on the floor of the information centre in Haast.
Yi-Chieh Feng, from Taiwan, had been flung from the rental camper van when it crashed into a bank. She was not wearing a seatbelt.
Driver Yu-Hsiang Chen could not call 111 as there was no reception. So he bundled her into the van and drove 30 minutes to Haast at the bottom of the West Coast.
Mr Farmer, a motelier and St John volunteer, tried to save Ms Feng.
"I was doing CPR and I could feel it was all mushy inside,'' Mr Farmer said. "No-one was home. She died on the floor of the information centre.''
A coroner's report found Ms Feng died of "high energy impact injuries''. She might have fared better if she hadn't been moved, Mr Farmer said. And if there was cellphone coverage.
Haast sits in the middle of a 244km reception black spot that runs from Lake Hawea to Fox Glacier.
Thousands of motorists drive the Haast Pass route every year, meaning help is hard to get after an accident.
"To say that positive patient outcomes are severely compromised is an understatement,'' Mr Farmer said.
"And accidents are happening more and more often.
"There's going to be a big bus crash one day - it's not if, it's when. And the resulting embarrassing national and international harm will be no good.''
A young boy had to walk 5km in his socks to get help after his father died in a car crash when the Haast pair were going to work.
Having no cellphone, the closest house was 5km where he could get to a landline.
In 2013, a Canadian couple were swept to their deaths off the Haast Pass in severe bad weather.
Connor Hayes (25) and his girlfriend Joanna Lam (24) had stopped in at Haast township, then continued on towards Wanaka.
A week later their camper van was discovered in the Haast River. Ms Lam's body was found on the beach 55km from the wreckage. Mr Hayes' thigh bone was found three years later.
Mr Farmer said they did not stay in Haast because of the lack of reception there and they wanted to contact family.
He has lobbied the Government for cellphone reception over the past four years.
A commitment has been made to bring in reception by 2022 - but Mr Farmer says four years is too long to wait.
He wants a concrete answer on when construction would start and finish.
Local police officer Constable Paul Gurney agreed.
He said a lot of accidents happen as the locals work in "hard country'' and it can take up to an hour to get word out about an incident.
"They say it's going to come, but we need it now. Not in four years' time.
"That golden hour is the difference between life and death,'' Const Gurney said.
About 5% of Haast households have a cellphone, but they cannot use them at home. Nationwide, more than 80% of the population use a cellphone.
Haast rural nurse specialist Liz Komen has to visit some patients who do not have any communications. She just hopes they are home.
"We've got quite a few elderly who don't have phones. It's very time-consuming and it's actually quite dangerous for them.''
Some of her patients live a few hours' walk away in the bush.
"If something happens, they'd just be a pile of bones.''
Mr Farmer is also concerned the lack of reception is killing the town's tourism industry.
When foreigners arrive they walk around with a cellphone in the air trying to get a bar.
Businesses struggle to keep staff who do not want to stay once they realise they cannot get their Facebook fix.
One staff member got off the bus at 1pm and resigned at 5pm, Mr Farmer said.
"Young travellers don't want to spend their time in Haast without reception.
"We have to move with the times. You can no longer survive without connectivity, as sad as it is.''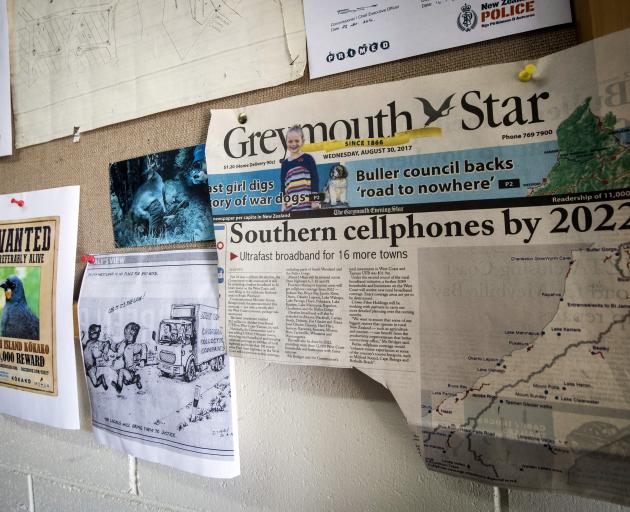 Last year, $270 million was allocated to a communications infrastructure package, on top of the $150 million budget for the rural broadband initiative, and the mobile black spot fund.
The programmes are due to be completed by the end of 2022.
Minister of Broadcasting, Communications and Digital Media Clare Curran said several mobile towers will cover Haast and surrounding tourist spots.
"There are still communities in some of our most rural and remote areas that have less than ideal coverage and I want to change that.''
Ms Curran said within the next six months a timetable for the work should be finalised.