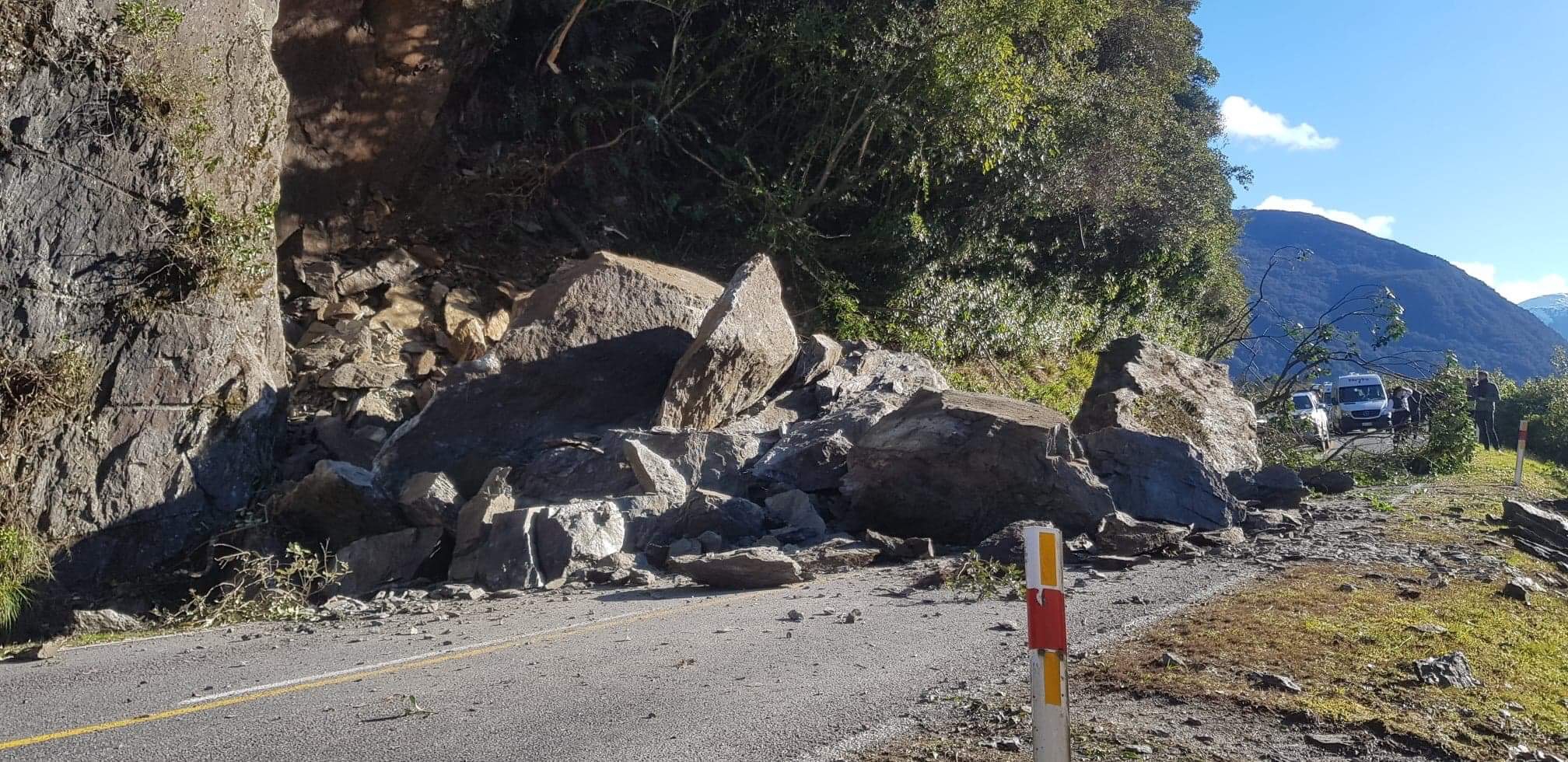 The ''car-size'' rock blocking the Haast Pass highway between Otago and Westland is believed to have fallen off Clarke Bluff right in front of a bus.
Haast Police Constable Paul Gurney, in a statement yesterday, said ''apparently a 40-seater bus heading towards Haast saw it come down in front of them''.
He had no further details.
Const Gurney said the rockfall followed five localised earthquakes felt within a few kilometres of Haast township.
''Very loud bangs, like an explosion, with a short sharp shock. All very shallow,'' he said.
GNS recorded earthquakes around Haast including a magnitude 2.3 on Monday, a 3.6 quake on Wednesday last week and a 2.4 two days before that.
A 5.5 quake also struck the lower South Island on Monday night, after the rockfall on Monday afternoon.
The highway is expected to remain closed until at least noon today.
NZ Transport Agency maintenance contract manager for the West Coast Moira Whinham said yesterday a geotechnical engineer on site had carried out a preliminary assessment of the rockfall and ''agreed it is not straightforward to remedy today [Tuesday]''.
It was expected to take longer than originally expected for abseilers to remove loose material from the rock face.
The fall, blocking both lanes, was thought to have been triggered by recent rain and rain continued to slow progress yesterday.
Clarke Bluff is a narrow point on State Highway 6 just west of the Gates of Haast and has had rockfalls in the past.