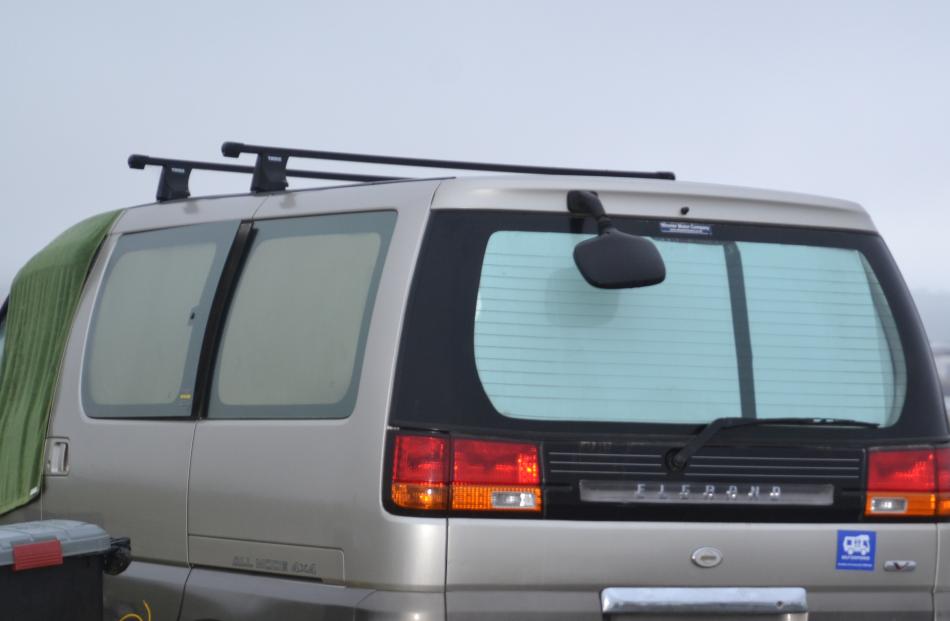 Tourists are apparently buying self-contained stickers off the internet, or printing them off for free, as a way of getting around camping rules - and then parking overnight for free at campsites provided by the Grey District Council.
The Greymouth Star visited one of those campsites at the Cobden tiphead this morning and found about 18 vans which had been modified, and a mattress thrown in the back.
A number of them sported the blue 'self-contained' sticker, but did not appear to have room for a toilet.
The council says the sites are only for vehicles with on-board toilets, and others caught there are meant to be fined $200.
National Party list MP Maureen Pugh said she started looking at the issue with Paula Bennett, when National was in  government.
"You can download them (self-contained stickers) off the internet. They mean nothing."
Mrs Pugh also had heard that some campervan companies rewarded customers for not dirtying the toilet in the campervans, and once challenged a leading player, who firmly denied it.
Noah's Ark backpackers owner Lynda Richmond said when tourists did have a toilet on board, many were not using them anyway.
"They are rewarded for not using them."
Tourists had told her that different hire companies offered a reward for bringing them back unused.
"The company should be fined if they are found to be de-incentivising the use of the toilet," Ms Richmond said.
Grey District Council environmental services manager John Canning said today the council had concerns about the issuing of the compliance certificates.
As well as the blue stickers, people are issued with a certificate. The council had raised its concerns with "the powers-that-be".
"That's probably as far as we can go," Mr Canning said.
Staff sometimes knocked on the doors of campervans if they were doubtful, but often the person could then produce the required certificate.
He questioned if those issuing the certificates were actually compliant.
"People will take the easy way out," he said, referring to someone offering a cheap deal to issue them.
Self-certification guidelines
• Fresh water tanks - 12 litres per person for three days.
• A sink via a smell trap/water trap connected to a water tight sealed wastewater tank.
• Grey/black wastewater tank - -12 litres per person for three days, vented and monitored if capacity is less than the fresh water tank
• Evacuation hose - (3m for fitted tanks) or long enough to connect to a sealed portable tank.
• A rubbish bin with a lid.
• Toilet (portable or fixed) - Needs to have a minimum of 3 litres per person for three days and be able to be used inside the campervan with the bed made up.