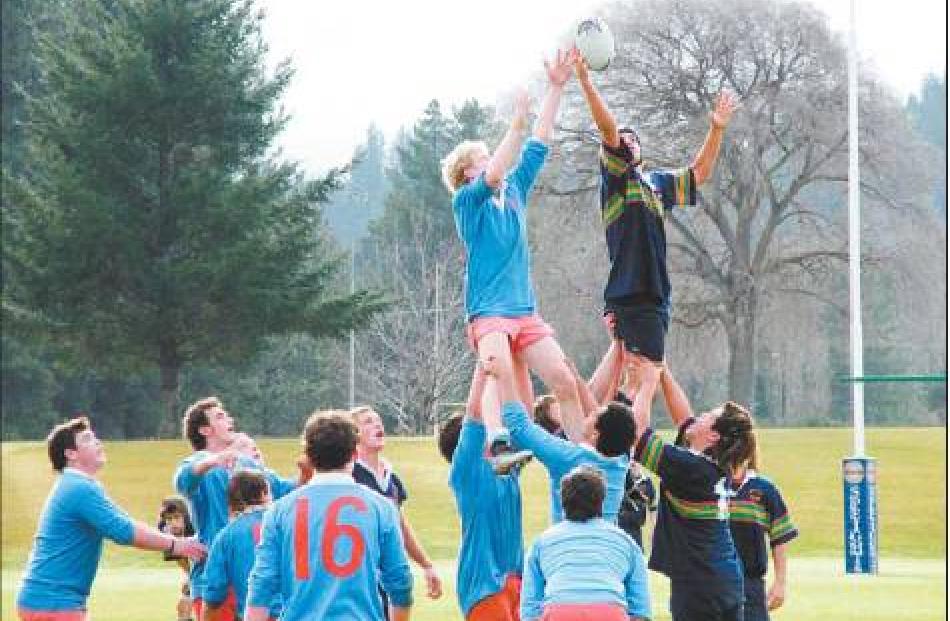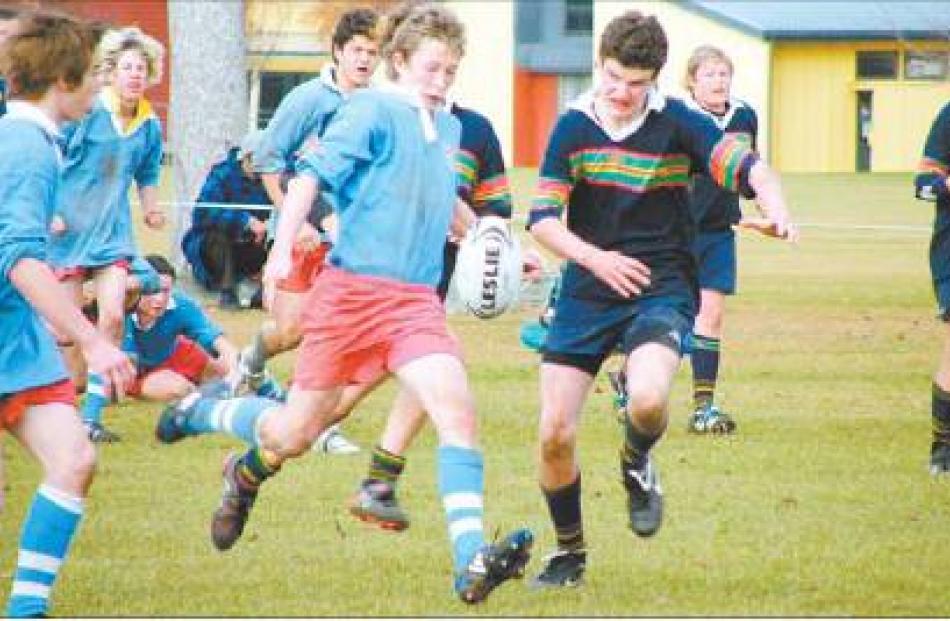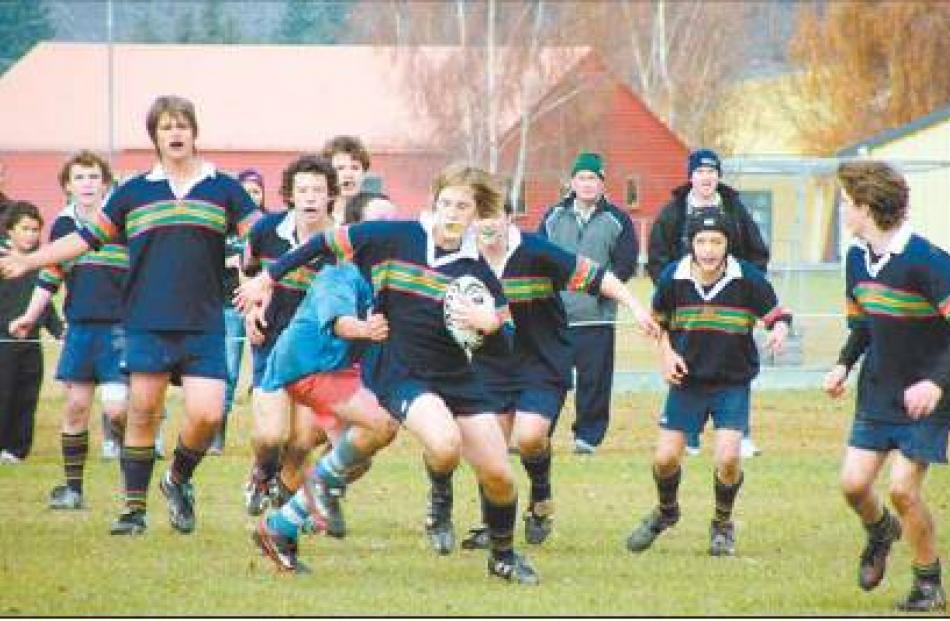 It was almost a clean sweep to Central Otago in the series of representative rugby matches played at Alexandra on Monday.
The highlight of the day was the annual Topp Cup match between Central and Southern, with Central the victor for the second successive year.
Matches between the two districts' under-14, under-16, under-18 and development XV squads led up to the premier game.
The results were:
Central under-14 lost to Southern 30-10; Central under-16 beat Southern 19-0; Central under-18 beat Southern 14-11; Central development XV beat Southern 22-19; Central premiers beat Southern 9-6.

Photos can be ordered from the Star Stationery Shop in Dunedin, phone (03) 479 3579.