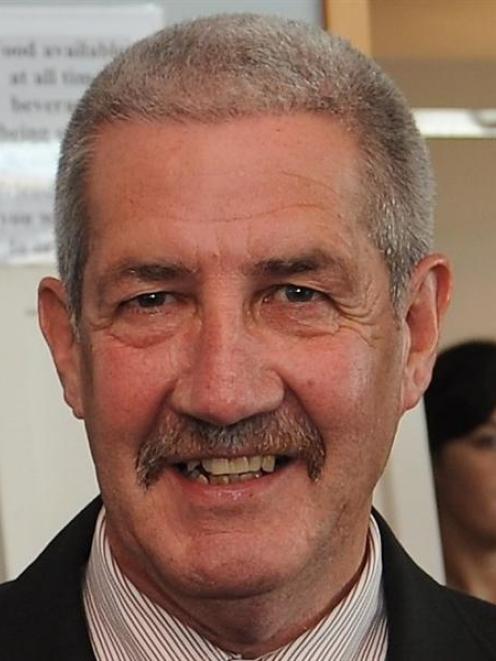 Otago coach Warren Lees wants women's cricket to be re-established in Dunedin to give the Otago Sparks experience before the national competition.
''We don't play enough cricket. That is one of our problems,'' Lees said. There is no women's cricket in Dunedin. That's a crime. It's absolutely dreadful.''
When Lees, the former coach of the Black Caps, took over the women's coaching role this season he found that many of the players lacked playing experience.
If there were not enough players for a women's competition Lees would like to see the Otago squad play in a weekly Dunedin men's competition.
Lees has enjoyed his time with the team and would like to be back next year. But he has found the travel from his home in Clyde to Dunedin for the weekly indoor net practice in late winter difficult. Winter practice in the cold nets is not appealing to girls these days,'' he said.
Lees would like the team brought to Alexandra for a weekend camp.
We have made improvements and it is worth developing the women's team,'' he said.
It was an improved performance by the Otago women's team that finished third in the twenty/20 and fourth in the one-day competition.
Wellington moved into third spot in the one-day competition when it beat Auckland by 48 runs in a major upset in Auckland yesterday. Auckland topped the table with 34 points and was followed by Canterbury 25, Wellington 22, Otago 20, North Districts 19, Central Districts 9.
It was the best season Otago women's cricket has had for a long time,'' Lees said.
Captain Suzie Bates dominated the batting and ended with the top aggregate of runs in the country in front of Northern Districts opener Natalie Dodd. Nicole Bolton, of Western Australia, played in the last two games. It was a reciprocal arrangement with Western Australia and Bates leaves for Perth today to play in the Australian competition.
We had a lot more experience and introduced a number of new players that will help our depth for the future,'' Lees said.
There were 17 players in the squad.
We are now picking the team on form. It was unheard of in the past,'' Lees said.
Otago finished its season on a disappointing note yesterday when it lost to Northern Districts by eight wickets at Brooklands.
Otago batted first and was dismissed for 145 after 41.3 overs. Captain Bates top scored with a sedate 39 in 97 minutes.
Vicky Abbott batted solidly for 36 not out in 69 minutes on the difficult pitch.
An opening partnership of 107 by Dodd (63 not out) and Kerry Tomlinson (47) paved the way for the comfortable Northern Districts win. It was their second century partnership of the season. They scored 162 against Central Districts.
The partnership was broken when Bates took a spectacular catch close in at mid-off.