From tomorrow, Sir Michael Hill's championship golf course, The Hills, will be the place to be during the 2013 NZ PGA Pro-Am, which has attracted 11 of the top 200 professional golfers in the world along with some top home-grown talent - and a few fair dinkum amateurs along for the ride. Ahead of tomorrow's first round and Friday's amateurs' seeding round, Olivia Caldwell takes a look at the field.
Internationals to watch
Hale Irwin (US)
Three-time US Open winner - need we say more?Irwin is in the golf Hall of Fame after showing he can compete with the best of them for more than four decades.
His achievements include three majors, 20 PGA Tour and 45 Champions Tour events and 208 top-10 finishes (45 wins, 43 second placings and 23 thirds).
At 67, Irwin says his golf isn't getting any better, but the friendly American still has plenty to offer and a competitive streak that has him chasing ''first prize'', he said when he arrived off the plane on Monday.
Toshinori Muto (Japan)
The 34-year-old had a strong 2012, picking up six top 10 finishes on the Japan Tour, including victory at the Kansai Open Golf Championship, his fifth career title on the tour.
His season had him climb to 103 in world golf rankings and he is described as one of the best shot makers on the Japan Tour.
If he doesn't start strong this week, you needn't panic, Muto has become a bit of a specialist at come-from behind victories as three of his five tour titles have been secured after trailing heading into the final day.
Brendan Jones (NSW)
The highest ranked golfer at the tournament at 82 in the world, this likeable Australian is the pick of the crop.
Jones bowed out earlier than he would have hoped last year after also being hot favourite and so has come back with a purpose and a point to prove in New Zealand.
Jones has 14 professional wins and 12 Japan Tour wins.
Jake Higginbottom (NSW)
Fellow New South Welshman, Higginbottom hit headlines late last year when he became the first amateur in more than 50 years to win the New Zealand Open and pipped some of New Zealand's finest to do so.
He has since turned professional and, at only 19 years of age, expectations are high for him to be the next big thing in Australian golf.
Brody Ninyette (WA)
If a New Zealander doesn't win this championship, this 24-year-old would be the next best thing.
Last year, this quiet achiever took everyone by surprise when he took the lead on day two and went into the final round with fellow Australian Andrew Martin.
Ninyette ended up 10 under par, six behind the winner.
Homegrown hopefuls
Michael Hendry
Through winning last year's tournament, Hendry created the Newspaper fairytale. The North Shore golfer sat in the background for the first two days of the tournament last year before taking the lead on day four only to give up a few shots on what everyone will remember as the dreaded 16th hole for him, and the lucky fluke hole for Don Cheadle's hole-in-one.
Luckily for Hendry, he kept his cool and took the tournament 10 under par.
Since that win, he has a strong 2012 season where he went on to win three titles and a number of top 10 finishes on the PGA Tour of Australasia and the OneAsia Tour. The NZPGA and winning the Indonesian Open 2010 are two of Hendry's career highlights to date.
Hendry has secured his card on the 2013 Japan Tour as well.
Mark Brown
Brown finished second at last year's tournament, fourth at November's New Zealand Open, finished fifth on the Australasian PGA Tour's order of merit last year.
If you haven't caught the drift yet, this man is never far off the winning margin.
After losing his European tour card in 2011, he has produced some solid performances and will play in the Australian PGA and OneAsia tours this year.
Brown thrives when playing in New Zealand and is one of our best hopes for a home champion.
Mahal Pearce
You need no other reason to watch this golfer other than he's local. A Dunedin resident, Pearce has played at The Hills on several occasions.
He and Hendry were the best-placed Kiwis after Richard Lee at the New Zealand Open last year as they finished in a share of 10th at even par. The 35-year-old has been on the scene a while and after turning professional in 2000 he was the last Kiwi to win the New Zealand Open, an entire decade ago in 2003.
He is currently on the OneAsia tour and tour of Australasia.
Ryan Fox
Son of All Black great Grant Fox, this Fox is also a professional in his own right.
Overshadowed by Hendry's win last year, Fox (24) came out of nowhere to grab fourth spot overall, a feat he was pleased with at the time.
The big-hitting Aucklander performed strongly at last year's New Zealand Open and is fast-tracking to professional status.
He has spent the past two years as a fulltime rookie golfer playing in amateur tournaments all over the world and although he is not a heavy favourite this week, he will be looking to better his 27th amateur world standing.
Greg Turner
Another great local face, the 50-year-old is back in the game after a 10-year hiatus.
Turner's surprise return came at last year's Harewood Open and then the New Zealand golf Open in Christchurch, where he made the cut and played four rounds.
He is the former winner of the PGA nearly 20 years ago, in 1984, won the New Zealand Open in 1989 and 1997 and, after calling it a day in 2003, he didn't play for three years.
After retiring from tournament golf, Turner set up a golf course design and corporate hospitality business. Born in Dunedin and living in Queenstown, he is as local as you get.
Stealing the limelight
Lydia Ko
If you thought last year's tournament was the ''Ko show'', this one is bound to be even more so.
This talented 15-year-old has taken the golfing world by storm and it is no wonder the entire country is as proud as they would be of a little sister.
Ko is just returning from Thailand, where she tied for 14th place at the LPGA event as the world's No 1 amateur.
Ko is the world's top-ranked amateur and holder of the US amateur championship. Last year, she became the youngest player to win an LPGA event as well as the first amateur to win one for 43 years, and won the New Zealand Open in her stride.
She was only 12 when she made her debut at the New Zealand Open and finished in seventh place. Invited celebrity this year, she is assured to play right through to Sunday.
Ko will tee off on Friday at Millbrook with the amateurs and how the modest schoolgirl performs in the professional men's game will be one of the star attractions.
Sir Ian Botham
The outspoken cricket commentator has arrived at just the right time to see his former English side most likely have some success in Queenstown and Dunedin.
But as far as this article is concerned, he is here for the golf.
A sporting natural, Botham has also played the Dunhill Links Championship pro-amateur tournament, the same tournament organisers John hart and Michael Glading modelled this one on.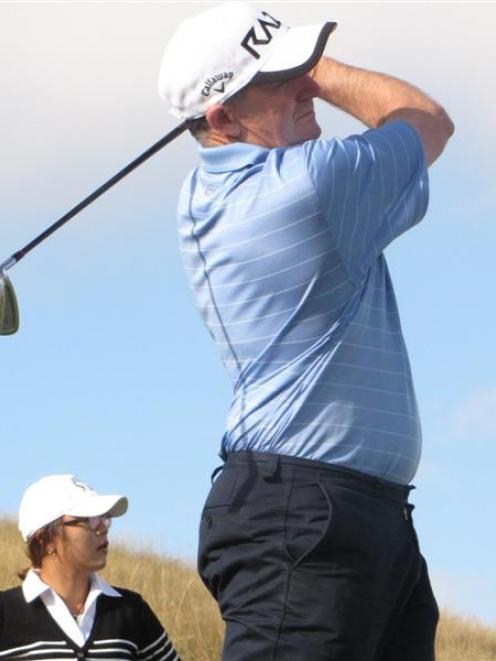 John Key
To have a prime minister playing and endorsing a sport event has got to be good for the game.
Like his policies or not, there is no denying the ''entertainment factor'' of the PM with a golf club.
Nick Farr-Jones & George Gregan
These former Wallabies sit in category A - Aussies that Kiwis love to loathe. Brilliant on the rugby field, talkative off it, they are everything a Kiwi doesn't want in a competitor. The battle between halfbacks Gregan and former All Black and Queenstown resident Justin Marshall has been talked up and it will be interesting to see if these two are paired with two leading golf professionals this Saturday.
Sir Michael Hill
What would a golf tournament be without Sir M's colourful pants?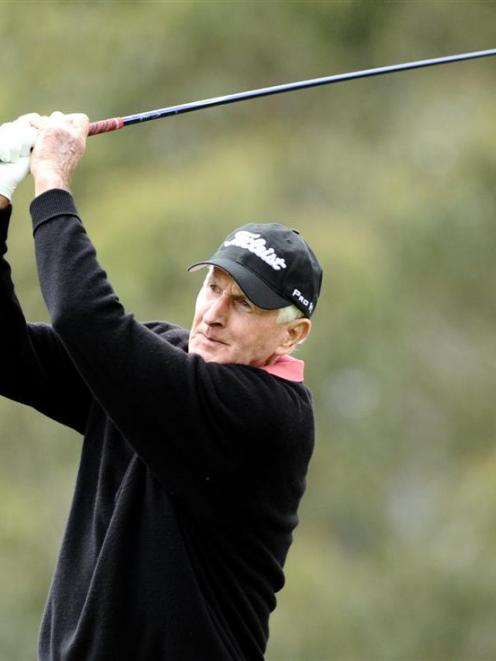 Sir Bob Charles
Perhaps the nicest man in golf, or even in sport? The 76-year-old was competing at top level at the New Zealand Open not so long ago at this same venue and he cannot speak highly enough of the course.
''It's this area, this place, the Wakatipu Basin, Millbrook, The Hills - they're all close to my heart and I'm just really excited.
''It is our best golf course in New Zealand.
''Without a doubt, this is the best golf course in the world for viewing, for spectating a golf tournament.''
As good as the male v female battle of Ko and the pros will be, I am just as interested in what this seasoned left-hander will dish up.