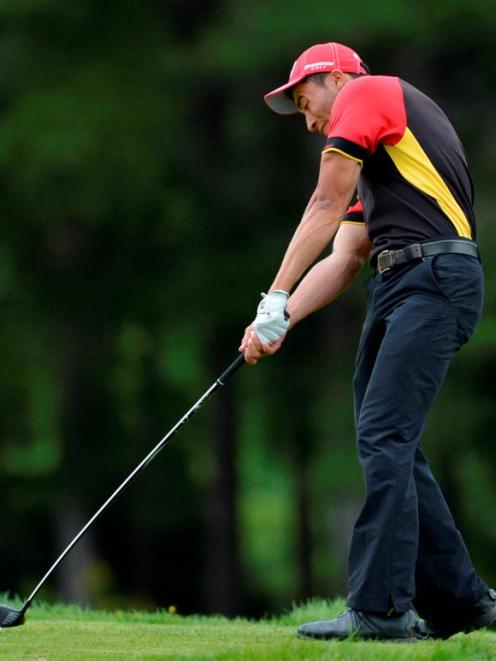 Otago's winning streak came to a sudden halt at the interprovincial championships at the Otago Golf Club yesterday afternoon.
The home side extended its winning run to three matches with a 3-2 win against Canterbury during the morning's round.
Otago captain Brent McEwan beat Canterbury No 1 Jordan Bakermans 3 and 1 and Brandon Hodgson and Tony Giles also recorded wins.
But Tasman, with the benefit of a bye in the morning, lay in wait and ambushed Otago in a 5-0 drubbing.
Tasman was just that more desperate than Otago having only managed a draw with Canterbury and a defeat to Northland on the opening day.
McEwan was philosophical about his side's disappointing effort.
The team is still well-placed.
One more win from its remaining two round-robin games might be enough to secure a semifinal berth on Saturday - two will definitely do the trick.
''The boys went all right this morning but just struggled in the afternoon,'' McEwan said.
''The Tasman team is a very good team and are at a similar level to us, so that is just the way it goes.
We are still in a good position and our fate is still in our own hands.
''We have to be happy with where we are at. It has been a good start, really.''
McEwan's 3 and 2 loss to Tasman's Blair Riordan was his first defeat of the tournament.
The pair were even through the first 11 holes but a rare mistake from McEwan proved costly.
He missed the green on the 161m 12th hole and found himself down the bank behind some trees and trying to chip back on.
He duffed the shot and lost the hole and Riordan birdied the 13th to go 2-up.
''I had a terrible, terrible shot on the 12th. It was just a bad mental error, really. From there the momentum was on his side.''
Otago plays Bay of Plenty this morning and Northland on Friday.
Defending champion Southland beat Hawkes Bay 4-1 and Waikato 3.5-1.5.
Scott Hellier, Liam Balneaves and Jeremy Hall remain undefeated but Southland's No 1 Tyler McLean was all square with Waikato's Compton Pikari after going 3-up through the opening five holes.
Manawatu-Wanganui bounced back from a disappointing loss to Wellington on Tuesday with wins against Auckland (4-1) and Hawkes Bay (3-1).
Wellington had 3-2 wins against Aorangi in the morning and Taranaki in the afternoon.
Canterbury rebounded from its loss to Otago with a comprehensive win over Poverty Bay.
North Harbour struggled, losing both its matches after beating Northland 4-1 on the opening day, while its opponent in the afternoon, Bay of Plenty, is unbeaten after three matches.