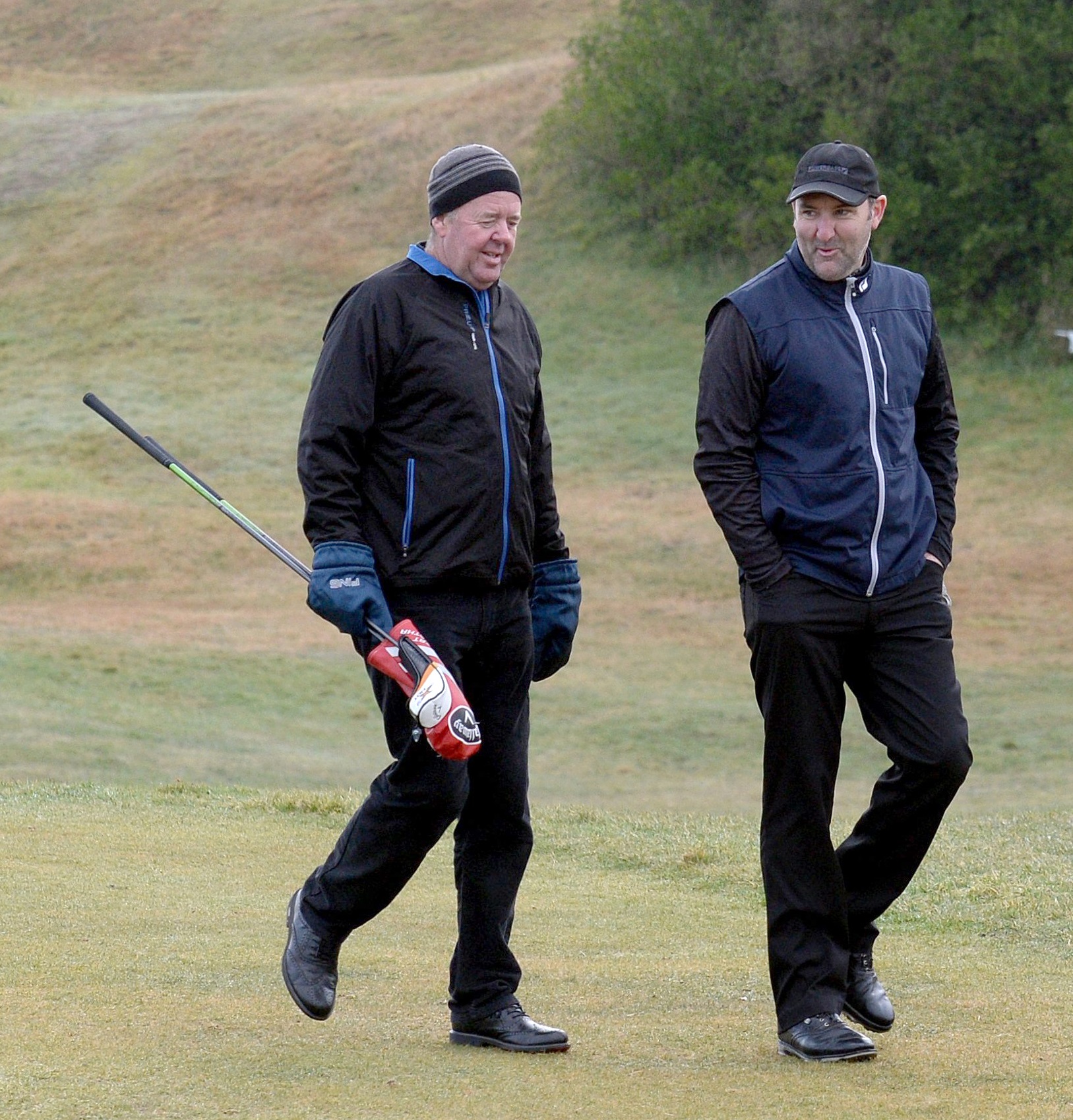 As the New Zealand Open celebrates its 100th birthday next week, Steve Hepburn talks to two Otago-based golfers who have won the national open. The Open will start next Thursday at Millbrook and the Hills in Arrowtown.
There is something special about winning your country's open - the feat of being the victor in a tournament which carried your country's name.
Greg Turner won the New Zealand Open twice, and Mahal Pearce won it in Auckland in 2003, coming from nowhere to bag victory on a Sunday afternoon.
Pearce, who these days works at an electrical wholesaler in Dunedin, after giving the game up professionally in late 2014, said it was a week which still has strong memories.
"It is still pretty fresh in my mind. There were some great names there and to win was a great feeling," Pearce said.
"I don't know what I put it down to. It was just a different week ... I just went out there and played golf."
Playing at the Middlemore course, Pearce was two shots behind leader Chris Downes, of Australia, going into the final round.
"I think I took over the lead after about six holes and at one stage I got out to a five-stroke lead. Everyone knows what happened on the final hole but it didn't matter."
Pearce dropped two shots on the final hole after his drive went wayward off the tee and he had to start again. He wisely opted for an iron and played conservatively.
He remained calm to win by two shots from Australian Brett Romford, pocketing $NZ126,000 in prize money.
"I was just in the zone, really. That's what can happen sometimes in golf."
Pearce will head back to the Open next week to play in the champions day par three competition on Wednesday, a day before the tournament starts.
Turner won in 1989 at Paraparaumu, near Wellington, and then again in 1997, in Auckland.
He said winning your national open was always special.
"I never won enough, about a dozen times, to make any win not special. But certainly to win your own national open is special. That is the thing you grow up watching as a kid," Turner said.
"For me the first one, that was an opportune time in my career. I'd had a bad run in Europe and was really struggling so to win that was a significant turning point."
He had just made a swing change in 1989, so to win just after doing that was a real confidence boost.
"It was quite early days for me and it was not something I was expecting to do.
"I remember I won both of them quite comfortably. Wins are never straightforward, and you have to work hard."
Turner ended up winning the tournament in Paraparaumu by six shots and the tournament at Auckland Golf Club by seven shots.
He could not put his finger on why he was so successful in those tournaments but never really got close in any other national opens he played in.
He played to his potential, which you had to do to win tournaments.
"And it is great to do it in front of your friends and family. So to do it twice is great.
"It is such a fine line in golf. Even the very best in the world, they only win 10% of the time. Not winning is a lot easier."
Turner will be in Arrowtown next week, but not out on the course - he will be sitting in the television commentary box.
"The tournament has grown every year since it has gone there [Hills/Millbrook]. It will be great to have all the ex-champions along. Great to see Cambo [Michael Campbell] back."
Turner still played occasionally on the European Senior tour, but joked he would be 30m behind the drives of the players these days.
Turner said the technology of the game over the past decade had greatly rewarded the more athletic and stronger players.
As for a winner in the 100th Open, Turner said playing the last two rounds at the Hills would change things up. Players were not rewarded as much for length at the Hills, and the rough would be longer this year as opposed to last year.